Fiskars UpRoot Weed and Root Remover
Fiskars Weed and Root Remover includes four stainless-steels claws that allow you to remove weeds without bending, kneeling or using chemicals.
Fiskars UpRoot Weed and Root Remover
Fiskars UpRoot® Weed and Root Remover makes it easy to remove invasive plants without kneeling,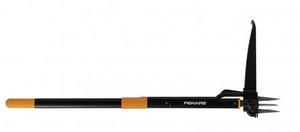 bending or using chemicals. It features four serrated, stainless-steel claws that grab weeds by the root for clean removal, plus an easy-eject mechanism that clears the head between uses. The durable aluminum handle is extra-long to help reach every weed without kneeling or straining your back by bending.
https://www.fiskars.com/en-us/
Ease of Use Program
Products proven to make life easier
Learn more about the extensive testing these products go through as well as tips for selecting easy-to-use products.

Learn More
Disclaimer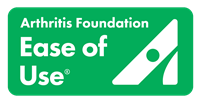 The Arthritis Foundation's Ease of Use Commendation Program recognizes products proven to make life easier for people who have arthritis and other physical limitations. Independently tested by experts and evaluated by people with arthritis, Ease of Use products are easy to use for everyone.
Stay in the Know. Live in the Yes.
Get involved with the arthritis community. Tell us a little about yourself and, based on your interests, you'll receive emails packed with the latest information and resources to live your best life and connect with others.