Idacio® (adalimumab-aacf) Pre-filled Autoinjector Pen
This autoinjector pen, certified by the Ease of Use program, may make it easier to treat your autoimmune arthritis.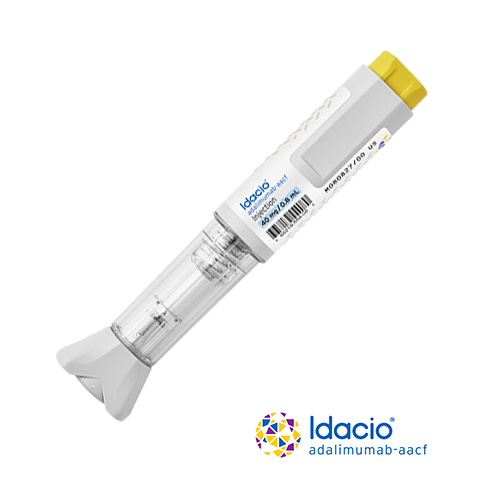 The Idacio® (adalimumab-aacf) pre-filled autoinjector pen makes it easy for patients with stiffness in their hands to inject their medication. The pre-filled autoinjector pen is a 40 mg/0.8 mL, single-use, 1 mL pre-filled pen with a fixed 29-gauge, 1/2-inch needle. Talk with your doctor about the Idacio Pre-filled Autoinjector.