Get empowered and educated
Live Yes! with Arthritis
You may have arthritis, but it doesn't have you.
The Arthritis Foundation's one-of-a-kind podcast. Hosted by patients, for patients.
Latest Podcast
Trendy Diets
On this episode, we're talking about trendy diets and whether they are helpful or harmful for people with arthritis. Dr. Lona Sandon, nutrition expert and registered dietitian, helps separate fact from fiction about the Paleo and Keto diets, intermittent fasting, detoxes and cleanses.
Listen Now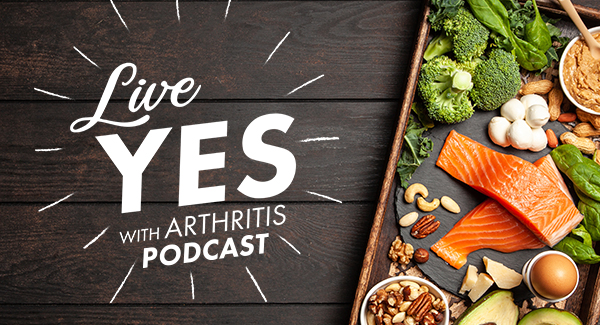 Our Hosts
Rebecca Gillett, MS OTR/L
Rebecca was diagnosed at age 26 with rheumatoid arthritis. 18 years later – after hundreds of injections, 14 surgeries, and becoming a licensed occupational therapist – she is happy to be working at the Arthritis Foundation to educate and raise awareness about what it's like living with arthritis.
Julie Eller
Julie was diagnosed with arthritis at 7 years old. Like Rebecca, she has been living with arthritis for 18 years. Julie talks about the ups and downs, including her worst days when she needed an ambulatory wheelchair, to her most resilient ones when she biked 525 miles down the California coast. Julie loves working at the Arthritis Foundation and elevating the patient voice.
Past Episodes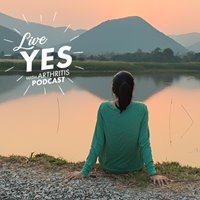 On this episode, we're talking about the link between stress and arthritis symptoms, like pain, sleep and fatigue and how mindfulness can help. Get tips on getting started from special guests, Nicole Riley, MD, an integrative pain management doctor and mindfulness expert, and Meryl Arnett, a meditation and yoga teacher.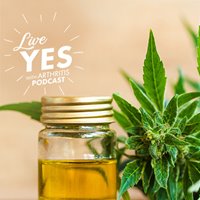 On this episode, we're talking about CBD for arthritis symptom relief with special gues Dr. Kevin Boehnke from the Chronic Pain and Fatigue Research Center at the University of Michigan. Is it worth the hype, time and money?
Available now: CBD Podcast
show notes
featuring tips, tricks and tools you can trust from the Arthritis Foundation.
*Live Yes! With Arthritis Podcast was recorded and edited at
Atlanta Podcast Recording Studio
Subscribe on these platforms
Stay in the Know. Live in the Yes.
Join the Live Yes! Arthritis Network. Tell us a little about yourself and you will receive emails packed with the latest information and resources to live your best life and connect with others.