Live Yes! With Arthritis Podcast
The Arthritis Foundation created a one-of-a-kind podcast; hosted by patients, for patients. Explore the episode topics below, tune in and take control of your arthritis.
Latest Podcast Episode
Arthritis Is Ageless
Arthritis can affect anyone — even children. Hear real talk about juvenile arthritis from those who have lived with it and how they adapted and overcame obstacles to thrive with JA.
Listen Now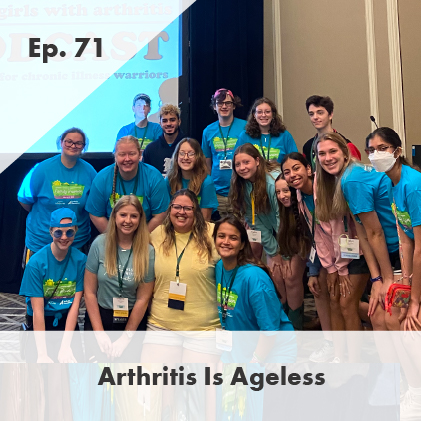 Podcast Show Notes
Download Show Notes
For more information on podcast episodes. Join our community and download the show notes with a full transcript.
Join Now
Our Host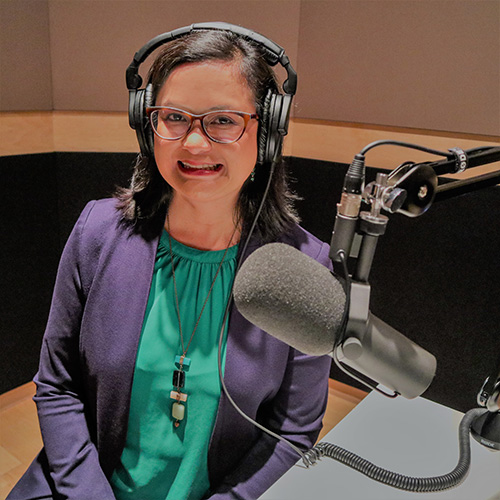 Rebecca Gillett, MS OTR/L
Rebecca was diagnosed with rheumatoid arthritis at age 26. Nineteen years, hundreds of injections, and fifteen surgeries later, she is a dedicated advocate and licensed occupational therapist committed to helping patients live their best lives. She is passionate about educating and raising awareness about what it's like living with arthritis, sharing her perspective as both a patient and a health care provider.
Rebecca is the Director of Content Strategy and Planning at the Arthritis Foundation. It's her job to ensure the resources and education produced at the Arthritis Foundation have patient voices, questions, and concerns at their center. She earned her Master of Science in Occupational Therapy from Colorado State University and her Bachelor of Science in Telecommunication from the University of Florida.
We want to hear from you
Do you have an idea for a topic you'd like to hear discussed on the podcast? Do you have a question about an episode or feedback you'd like to share. We'd love to hear from you.