Live Yes! With Arthritis Podcast
The Arthritis Foundation created a one-of-a-kind podcast; hosted by patients, for patients. Explore the episode topics below, tune in and take control of your arthritis.
Latest Podcast Episode
75 Years of Progress: Part 1
In recognition of 75 years of progress, we are taking a look back at the Arthritis Foundation's history and achievements and a look forward at our continuing commitment to conquer arthritis. In this episode of our three-part anniversary series, Dr. Chang joins us to discuss medical advances in arthritis and how the Arthritis Foundation has contributed to them, as well as future goals.
Listen Now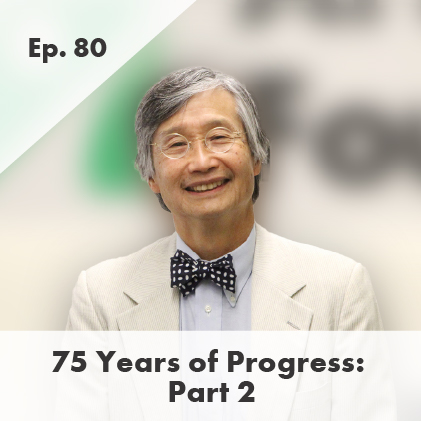 Podcast Show Notes
Download Show Notes
For more information on podcast episodes. Join our community and download the show notes with a full transcript.

The Live Yes! With Arthritis podcast was originally hosted by former Arthritis Foundation staff members Rebecca Gillett of Insight Wellness OT and Julie Eller.
Join Now
We want to hear from you
Do you have an idea for a topic you'd like to hear discussed on the podcast? Do you have a question about an episode or feedback you'd like to share. We'd love to hear from you.