Get Empowered & Educated
You may have arthritis, but it does not have you. The Arthritis Foundation has created a one-of-a-kind podcast. Hosted by patients, for patients.
Latest Podcast
Anti-Inflammatory Diet Myths & Facts
With so much information about what to eat for arthritis, it can get confusing – quick. Learn the truth about common arthritis diet myths as well as proven healthy eating tips from registered dietitian, including how to tailor a diet for your individual needs.
Listen Now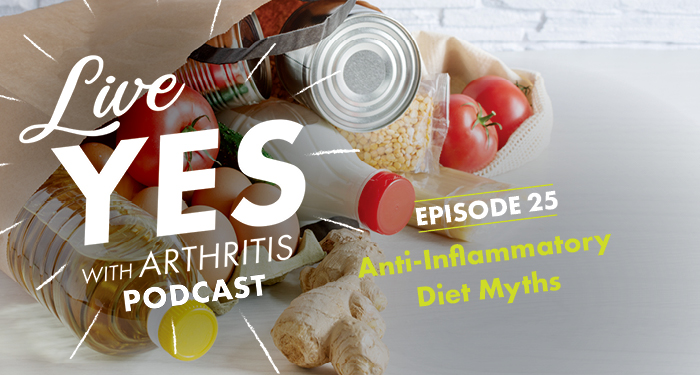 Podcast Show Notes
Download Show Notes
For more information on podcast episodes. Join our community and download the show notes with a full transcript.
Join Now
Our Hosts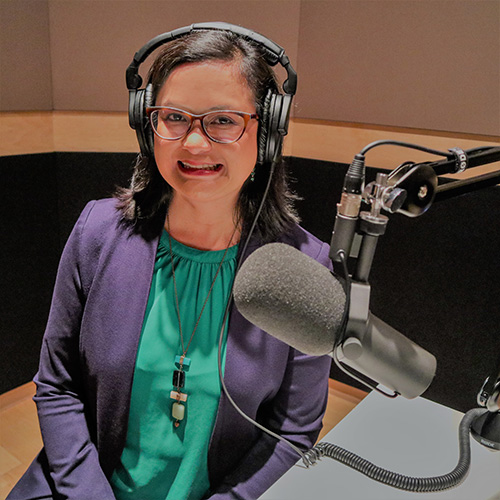 Rebecca Gillett, MS OTR/L
Rebecca was diagnosed with rheumatoid arthritis at age 26. Eighteen years later – after hundreds of injections, 14 surgeries and becoming a licensed occupational therapist – she is happy to be working at the Arthritis Foundation to educate and raise awareness about what it's like living with arthritis.
Julie Eller
Julie was diagnosed with arthritis at 7 years old. Like Rebecca, she has been living with arthritis for 18 years. Julie talks about the ups and downs, including her worst days when she needed an ambulatory wheelchair, to her most resilient ones when she biked 525 miles down the California coast. Julie loves working at the Arthritis Foundation and elevating the patient voice.
Subscribe on these platforms
We want to hear from you
Tell us what you think about the Live Yes! With Arthritis podcast. We want to hear from you.