Gout Webinar
Learn more about gout causes, symptoms and how to take control of flares.
Webinar Information
Gout: Fighting Flares, Targeting Remission
Date: Wednesday, November 11, 2020
Time: 6 p.m. – 7:15 pm EST

Hear from one of the leading gout experts as he discusses:
Gout causes and symptoms
The role of uric acid and how to keep levels in check
How to ease a gout flare, manage severe gout and achieve remission
Best treatment options for gout and the real impact of diet
Healthy living habits that help you to keep gout under control
Also, learn about the connection between kidney disease and gout from a patient educator.
Presentations will be followed by Q&A. This free event will be held on the Zoom platform. Space is limited.
Register Today
Meet the Experts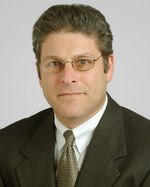 Brian Mandell, MD, PhD, MACR, MACP
Chairman of Academic Medicine
Senior Staff Physician, Rheumatology and Immunologic Diseases
Center for Vasculitis Care and Research
Cleveland Clinic
Brian Mandell is Chairman of Academic Medicine and a Senior Staff Physician in Rheumatology and Immunologic Diseases, Center for Vasculitis Care and Research at the Cleveland Clinic. Dr. Mandell joined the Cleveland Clinic in 1993 following a faculty appointment at the Hospital of the University of Pennsylvania. He is board certified in Internal Medicine and Rheumatology.
He is currently Editor-in-Chief of the Cleveland Clinic Journal of Medicine and is a Professor of Medicine at the Cleveland Clinic Lerner College of Medicine of Case Western Reserve University. He is a graduate of the Stanford Faculty Development Program in clinical teaching. Dr. Mandell has served on national education planning and writing committees for the American College of Rheumatology, the American Board of Internal Medicine and the American College of Physicians. He has chaired the national meeting planning committees for the ACR and ACP. He was Vice Chair of the Internal Medicine RRC in the ACGME.
Dr. Mandell has published over a hundred articles, chapters, and editorials in peer-reviewed publications and textbooks relating to clinical and basic aspects of medical science. He has a special interest in gout, vasculitis, and medical education.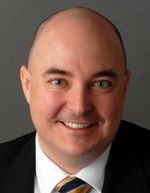 Michael Spigler
Vice President, Patient Education Services
American Kidney Fund
Master Certified Health Education Specialist, National Commission for Health Education Credentialing
Mike Spigler has served as vice president of Patient Services and Kidney Disease Education for the American Kidney Fund (AKF) since July 2015. Mr. Spigler oversees a spectrum of programs and services: prevention activities, top-rated health educational resources, clinical research and direct financial assistance that enables kidney patients to access lifesaving medical care, including dialysis and transplantation.
Mr. Spigler has more than 20 years of experience in creating and managing health education programs for a multitude of chronic health conditions, including kidney disease, cancer, food allergies and anxiety disorders.
Thank you to our sponsor who helped support the production of this webinar: