JA Conference
Join Us for the 2022 Juvenile Arthritis Conference – July 14-17, 2022
A Family Reunion: In Person & Virtual
July 14-17, 2022 | Orlando
We are excited to announce the return to an in-person National JA Conference while introducing a new hybrid conference format that includes both in-person and virtual opportunities. The 2022 JA Conference will be held July 14-17 at the Renaissance at Sea World in Orlando, Florida.

Join us for this extraordinary four-day educational event focusing on health, wellness and fun for families and children affected by JA and related childhood rheumatic diseases. Connect with other families and health care experts for tips, support and friendship. Read our FAQ below to learn about registration, hotel information (including discount room rate), travel award applications and more.

The safety of our JA community will always be our top priority, so we will continue to monitor the COVID situation, adjust accordingly and provide regular updates.
Register Now
2022 JA Conference FAQs
When is the 2022 JA Conference?
July 14-17, 2022, in Orlando, Florida
How do I register and how much does it cost?
JA Conference Registration Details
We encourage you to register early to secure your space and take advantage of the reduced early bird registration fee. JA Conference registration is now open and does sell out once reaching maximum capacity.
CONFERENCE REGISTRATION
Registration Fees: Register Early and Save!
Early Bird Special Registration
Family Rate (up to 4 members): $250
Each Additional Family Member: $25
Individual Rate: $150
Virtual Attendee Rate: Free
Click
Here
to Register Today for JA Conference – Orlando
Where is the conference held?
Is there a special group rate at the conference hotel?
The Arthritis Foundation has negotiated the following nightly rates for attendees. If lodging is available, this rate will be honored three days before and three days after the published meeting dates (based on availability). The group rate is available until
June 17
. After that date, we cannot guarantee the group rate will be available.
One Standard Guest Suite:
$159.00
(plus 12.5% taxes). Standard room options: one king bed or two queen beds. The group rate includes resort fee, which covers: high speed internet in the guest room; transportation to Sea World, Universal Studios, Disney; premium outlets; complimentary WiFi throughout the meeting space; breakfast for kids under 12 with adult purchase; and a 10% discount in Tradewinds.
Please click on the link below to get the special JA Conference discounted room rate:
https://book.passkey.com/go/2022JuvenileArthritisRenunion
Guest Room Amenities:
For your convenience, the following items are available:
Mini-Refrigerators are free of charge in each room.
Visit
http://renaissance-hotels.marriott.com/renaissance-orlando-at-seaworld
for more details on the hotel and amenities
What is the recommended dress for the JA Conference?
WEATHER & RECOMMENDED DRESS:
The dress for the conference is casual, so you are encouraged to wear comfortable clothing. The temperature in Orlando in July averages a high of 92 degrees and a low of 75 degrees. Remember to bring a sweater or jacket since the temperature inside those hotel meeting rooms may be cool!
We are planning to drive to the conference. What are the parking fees at the hotel?
PARKING:
Self-parking costs $28.00 per night
Valet parking costs $38.00 per night
We are flying to the JA Conference. What is the closest airport?
Travel & Maps
The Renaissance Orlando at Sea World is located just 13 miles from the Orlando International Airport (MCO). Please visit the hotel website for more details on driving directions and maps.
Transportation from Orlando International Airport (MCO):
Airport Phone: 407-825-2001
Hotel direction: 13 miles west
This hotel does not provide shuttle service.
Alternate transportation: Mears Shuttle Service; fee: $20.00 (one way); reservation required
Estimated taxi fare: $40.00 (one way)
Uber/Lyft: Approximately $25.00 - $35.00 (one way); varies with time of day and car size
Visit MCO airport website
Driving directions from MCO:
Take Interstate 95 to Interstate 4 West. Merge onto toll road SR-528 West toward Interstate 4/International Drive. Proceed to Exit 1 for International Drive. Turn left onto International Drive. At the second traffic light, turn right onto Sea Harbor Drive. The hotel will be on the right.
Other Transportation
Amtrak
- 12 miles E from hotel
Greyhound
- 16 miles NE from hotel
Hertz
Rental Car (at the Renaissance Orlando at Sea World):
6677 Sea Harbor Drive
Orlando, FL 32821
Phone: +1 407-351-4900
More Transportation Centers
Kissimmee Gateway Airport (ISM)
Hotel direction: 12 miles North
Estimated taxi fare: $33.77 (one way)
Visit ISM airport website
Orlando Executive Airport (ORL)
Hotel direction: 17 miles West
Estimated taxi fare: $57.71 (one way)
Visit ORL airport website
Orlando Sanford International Airport (SFB)
Hotel direction: 41 miles North
Estimated taxi fare: $113.00 (one way)
Visit SFB airport website
Is financial assistance available?
2022 JA Conference Travel Award Program
The Arthritis Foundation is pleased to offer limited financial assistance to families wishing to attend the JA Conference who meet certain criteria. The travel award process is closed for 2022.
What protocols do you have in place for COVID?
Safety Requirements for the 2022 JA National Conference
Updated 6/15/2022
The Arthritis Foundation continues to keep safety a top priority for our JA Conference. Due to the State of Florida's law which prohibits businesses from requesting proof of vaccination under threat of
substantial fines
, we are no longer requiring such proof for JA Conference attendees. While we encourage attendees to wear masks while indoors throughout the conference, masks are no longer required.
We understand that this change has important implications for our JA community and may impact your decision to attend. Many families and volunteers have already submitted their vaccine documentation. Thank you for your proactive actions.
For those who feel a virtual option is better for your family, the Arthritis Foundation will continue to offer a virtual program for attendees who do not feel comfortable attending the conference in person. If you need to change your registration, please do so by
Monday, June 20th, 2022.
All registered attendees will receive an email with details about this change.
Safe Meetings
The Arthritis Foundation is committed to providing opportunities to engage in the safest and most enjoyable in-person experience possible. To achieve this, the following precautions have been established out of an abundance of caution for the health, safety and comfort of all conference attendees.
Note: These requirements may change and will be updated as CDC guidelines change. Furthermore, the medical advisory committee will be monitoring the safety of an in-person meeting as COVID-19 conditions change. Each family is encouraged to discuss the safety of attending with their rheumatologist or medical advisor to make the best decision for your family. Although we are trying to limit risk, it can't be completely eliminated.
Requirements to Attend
Stay home if you are sick or have any symptoms of COVID-19, and get tested for COVID-19.
Those who have been in close contact with someone with a confirmed case of COVID-19 within 21 days should not attend the conference until they have met the CDC requirements for being in public spaces.
Each adult event attendee is required to read and sign the Event Release and Liability Agreement Waiver for their family to complete registration.
The JA Conference offers virtual programming options for attendees who are unable to meet these requirements.
During the Conference
We recommend wearing a face mask at all times when participating in conference events indoors and when physical distancing is difficult.
While indoors and in close proximity to others, physical distancing should be maintained.
When possible, eat outdoors. If eating indoors is required, maintain a physical distance of at least six feet from other participants.
Cover coughs and sneezes, and wash hands frequently.
Hotel & Meeting Space
We are adapting the traditional conference/meeting layouts to include opportunities for physical distancing when possible. Additionally, we will monitor local and state regulations related to group gatherings and adjust when and where necessary to maintain healthy operations.
COVID-Related Costs
Register with confidence. We want you to feel safe attending the conference and attend only if you are feeling well. If you need to cancel your registration due to COVID, we will help you transfer your registration fee to next year's event or offer you a full refund. We are happy to work with you on registration fees paid to the Arthritis Foundation,
but we cannot refund any out-of-pocket expenses for transportation, lodging or anything but registration fees
. The Arthritis Foundation
highly recommends booking travel insurance
with all your travel reservations.
Questions on Your Health and Safety During the Conference?
We know you might have more questions, and we're here to answer you and hear your thoughts on health and safety for this event. Please feel free to send health and safety questions and concerns to
[email protected]
.
Virtual Programming Is Available
Virtual Programming for Parents & Young Adults (ages 18-25)
- The 2022 National JA Conference is offering a hybrid conference model that offers both in-person and virtual programming for parents, caregivers and young adults ages 18-25. When registering for the conference, choose the program (virtual or in-person attendee) that best fits you and your family. Our virtual conference offers a variety of educational and networking sessions throughout the year. To sign up for the virtual JA Conference, visit
Arthritis Events | JA Conference
to learn more!
Virtual Programming for Kids & Teens!
- The Arthritis Foundation's JA camp programs give kids and teens with arthritis and related childhood rheumatic diseases the chance to make lasting memories. Visit
JA Camps (arthritis.org)
to learn more, and sign up today!
For more information on virtual programming and how to learn more, contact
[email protected]
.
I'm attending virtually. How can I access sessions throughout the weekend?
Registrants who plan to attend the JA Conference virtually will use the conference app to find information about the conference and all virtual sessions. All live sessions will be indicated in the app and will occur via Zoom. Additional content and prerecorded sessions can be viewed any time throughout the conference. As a registered attendee, you will receive an invitation to access the app prior to the start of the conference. We recommend that you download the app prior to the conference so you can view the event schedule, access Zoom links to sessions, learn more about Arthritis Foundation programs and our sponsors, and network with other attendees.
Past JA Conferences
Photographs & Memories
Don't miss this one-of-a-kind event! Check out photos from past JA Conferences.
Photographs & Memories
Don't miss this one-of-a-kind event! Check out photos from past JA Conferences.
Photographs & Memories
Don't miss this one-of-a-kind event! Check out photos from past JA Conferences.
Photographs & Memories
Don't miss this one-of-a-kind event! Check out photos from past JA Conferences.
Photographs & Memories
Don't miss this one-of-a-kind event! Check out photos from past JA Conferences.
Photographs & Memories
Don't miss this one-of-a-kind event! Check out photos from past JA Conferences.

Photographs & Memories
Don't miss this one-of-a-kind event! Check out photos from past JA Conferences.
National Sponsors
Thank you to our 2022 National JA Conference sponsors for making this incredible opportunity possible.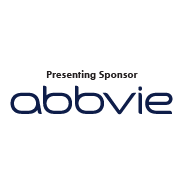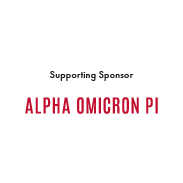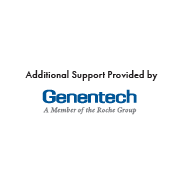 Connect with Us
Get the latest news and updates on our Juvenile Arthritis resources and events. Sign up by providing your information below.