Thursday, March 4; 6:00 pm – 7:15 pm EST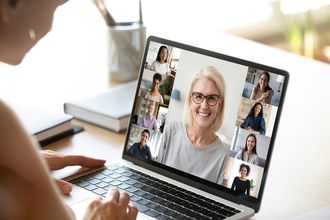 Women in Pain Physician Conversation: Tackling Challenges, Taking Control
Join a diverse panel of female physicians representing inflammatory arthritis, osteoarthritis, fibromyalgia and psychology to discuss unique pain challenges for women with arthritis. Get tips and strategies for taking control as you navigate emotional and mental well-being, motherhood/ family dynamics, doctor/patient communication, health care disparities and work/life balance. Ask your questions and join the discussion. Led by NBC News Medical Contributor, Natalie Azar, MD.

Register Now
Tuesday, March 9; 6:00 - 7:15pm EST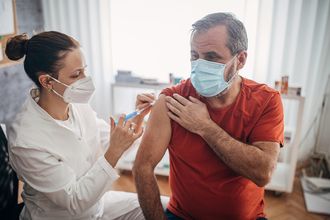 COVID & Arthritis: Vaccine Safety, Effectiveness and Access
Infectious disease and rheumatology experts discuss how autoimmune diseases and disease-modifying drugs may affect vaccine response and address patient concerns about disease flares and vaccine timing. Also, learn how the response from the new Biden administration may affect vaccine timing.

Register Now
Thursday, March 18; 6:00 pm – 7:15 pm EST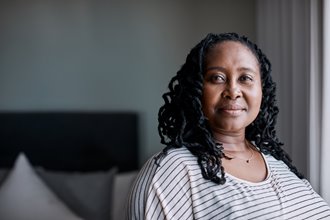 Women in Pain: Real Talk About Daily Living
Join a diverse panel of female patients of all ages and backgrounds as they discuss the impact of chronic pain on their daily lives. Panelists will share tips, insights and encouragement for practicing self-care, navigating relationships and family and talking control. Discussion will be led by Bonnie Simpson Mason, MD, orthopedic surgeon, RA patient and founder of Nth Dimensions, which works to increase the number of women and minority leaders in medicine.

The production of this event made possible with support from UCB.
Learn More
Wednesday, April 7, 6:00 - 7:15pm EST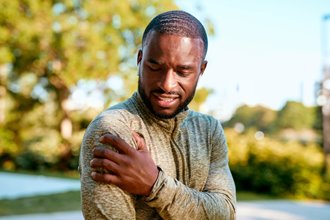 Joint Pain Solutions: Above the Waist
Join a panel of health care professionals representing pain management, physical therapy, occupational therapy and orthopedics as they discuss pain relief solutions for the upper body joints (neck, shoulders, elbows, wrists, hands). Also, participate in a Q&A.
Registration coming soon.
Thursday, April 22, 6:00 - 7:15pm EST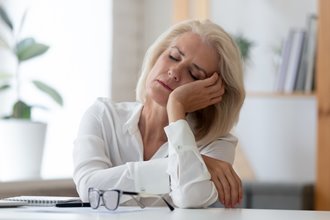 Sleep and Fatigue Strategies for Arthritis
Pain management and sleep experts provide tips to address key factors that affect the pain/sleep/fatigue experience: stress management, sleep hygiene and sleep disorders, body position, supplements, sleep aids, relaxation techniques and more. Also, get a chance to ask your questions.

Registration coming soon.