Melnor® RelaxGrip™ 8-Pattern 15" Watering Wand
RelaxGrip watering tools are designed to help those with arthritis pain complete daily tasks.
Melnor® RelaxGrip™ 8-Pattern 15" Watering Wand
If pain or discomfort from arthritis has kept you away from the garden, let RelaxGrip™ watering tools get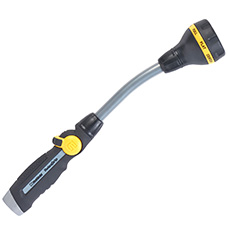 you back to what you love. The specially designed handle provides the most comfortable grip, so you can get more done with less strain. Adjust the water flow with a thumb control, completely eliminating the need to squeeze a trigger. The 15" wand makes it easy to water hanging baskets or hard to reach areas. Switch between multiple spray patterns to quickly go from showering a newly planted flower bed to rinsing off the deck before a family get-together.
https://www.melnor.com/
Ease of Use Program
Products proven to make life easier
Learn more about the extensive testing these products go through as well as tips for selecting easy-to-use products.

Learn More
Disclaimer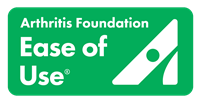 The Arthritis Foundation's Ease of Use Commendation Program recognizes products proven to make life easier for people who have arthritis and other physical limitations. Independently tested by experts and evaluated by people with arthritis, Ease of Use products are easy to use for everyone.