IMAK® SmartGlove®
See what people have to say about the IMAK SmartGlove and the comfort they feel when they wear it.
SmartGlove
Carpal tunnel syndrome (CTS) pain is no match for the IMAK® SmartGlove®. The patented SmartGlove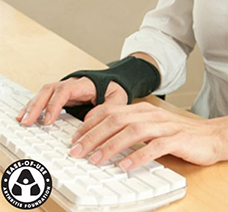 helps prevent and relieve wrist pain associated with CTS, arthritis and tendonitis by encouraging proper hand and wrist position. The IMAK SmartGlove features a flexible support splint; washable, breathable cotton Lycra® for all day comfort; and a massaging ergoBeads™ pad under the wrist, which cushions and improves circulation. Reversible and available in three sizes, SmartGlove® provides all day comfort. Use for treatment or prevention of repetitive stress injuries, arthritis and hand/wrist pain. SmartGlove helps relieve your pain so you can renew your life.
http://www.brownmed.com/product/imak-rsi/smartglove/
Reviewer Comments:
"Feels supportive and my thumb isn't even hurting!"
"Easy to put on - comfortable!"
"Feels good!"
Ease of Use Program
Products proven to make life easier
Learn more about the extensive testing these products go through as well as tips for selecting easy-to-use products.

Learn More
Disclaimer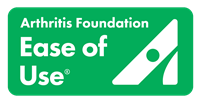 The Arthritis Foundation's Ease of Use Commendation Program recognizes products proven to make life easier for people who have arthritis and other physical limitations. Independently tested by experts and evaluated by people with arthritis, Ease of Use products are easy to use for everyone.
Stay in the Know. Live in the Yes.
Get involved with the arthritis community. Tell us a little about yourself and, based on your interests, you'll receive emails packed with the latest information and resources to live your best life and connect with others.