Voltaren Pain Gel
Voltaren is a Champion Partner of the Let's Get a Grip on Arthritis Campaign with the Arthritis Foundation and has created an easy open and easy to use tubes of Voltaren Arthritis Gel.
Product Description
Packaging shouldn't be a pain. Easy to open and easy to use, 100g and 150g tubes of Voltaren Arthritis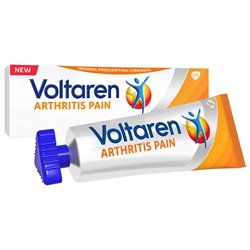 Pain Gel come with the Arthritis Foundation Ease of Use Commendation Easy Twist Cap. The Arthritis Foundation has awarded Voltaren Arthritis Pain Gel an Ease of Use Commendation for its Easy Twist Cap, recognizing it as a product innovation that improves quality of life for people with arthritis.
Voltaren Arthritis Pain Gel was tested and designed with osteoarthritis patients in mind. Voltaren Arthritis Pain Gel is a full prescription-strength, over-the-counter (OTC) nonsteroidal anti-inflammatory gel that targets pain at the source to deliver powerful and long lasting relief of arthritis pain in the hand, wrist, elbow, foot, ankle or knee.
Ease of Use Program
Products proven to make life easier
Learn more about the extensive testing these products go through as well as tips for selecting easy-to-use products.

Learn More
Disclaimer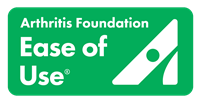 The Arthritis Foundation's Ease of Use Commendation Program recognizes products proven to make life easier for people who have arthritis and other physical limitations. Independently tested by experts and evaluated by people with arthritis, Ease of Use products are easy to use for everyone.
Stay in the Know. Live in the Yes.
Join the Live Yes! Arthritis Network. Tell us a little about yourself and you will receive emails packed with the latest information and resources to live your best life and connect with others.