Product Description
TREMFYA® is the first treatment approved for adults with active psoriatic arthritis and adults with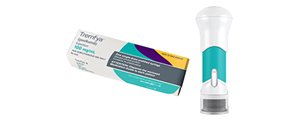 moderate to severe plaque psoriasis that selectively inhibits the interleukin (IL)-23 pathway. It offers the One-Press patient-controlled injector–a self-injection device that was created with you in mind.
The One-Press device features an easy-to-hold design. And if you're not a fan of needles, you're in luck: One-Press has a hidden needle feature so you won't see the needle unless you go looking for it.
https://www.tremfya.com/
Reviews:
'It was very smooth and comfortable. Very easy to inject compared to the one I currently use. I like the size - it is substantial which makes the injector sturdy.'
'The texture is smooth and comfortable in my hand. It is easy to inject - the injection only took one hand, so it does not take much exertion to complete the injection.'
'It is comfortable to hold and the size is good. It took minimal effort to inject the medication.'
Ease of Use Program
Products proven to make life easier
Learn more about the extensive testing these products go through as well as tips for selecting easy-to-use products.

Learn More
Disclaimer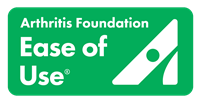 The Arthritis Foundation's Ease of Use Commendation Program recognizes products proven to make life easier for people who have arthritis and other physical limitations. Independently tested by experts and evaluated by people with arthritis, Ease of Use products are easy to use for everyone.