Fiskars PowerGear® Anvil Lopper 15
The lightweight Fiskars Anvil Lopper has a gearing mechanism that makes cutting easier.
Fiskars PowerGear® Anvil Lopper
Fiskars PowerGear® Anvil Lopper is lightweight and strong with a unique gearing mechanism that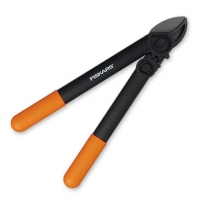 multiples the cutting force by nearly three times over single pivot loppers. The razor-sharp, precision ground anvil blade design stays sharp and resists rusting and a low-friction coating makes cuts even easier. The lightweight, ergonomically designed DuraFrame™ handles make the lopper easier to grip, carry and maneuver when cutting at awkward angles.
https://www.fiskars.com/en-us/
Ease of Use Program
Products proven to make life easier
Learn more about the extensive testing these products go through as well as tips for selecting easy-to-use products.

Learn More
Disclaimer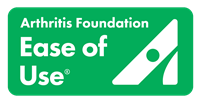 The Arthritis Foundation's Ease of Use Commendation Program recognizes products proven to make life easier for people who have arthritis and other physical limitations. Independently tested by experts and evaluated by people with arthritis, Ease of Use products are easy to use for everyone.
Stay in the Know. Live in the Yes.
Get involved with the arthritis community. Tell us a little about yourself and, based on your interests, you'll receive emails packed with the latest information and resources to live your best life and connect with others.