1-Clic® Packaging System from Centor
The 1-Clic Packaging System makes opening and closing medications eaiser on those who suffer from Arthritis.
Product Description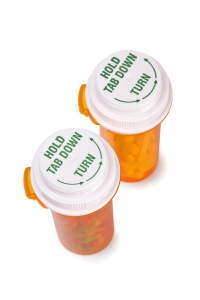 In recognition of its inventive packaging design for pharmaceutical vials, Centor has received an Ease of Use Commendation for its 1-Clic Packaging System. The name 1-Clic comes from the design of the easy-open reversible closure which provides a single audible "click" to indicate the closure has been secured correctly – a feature that encourages consistent and proper use. The closure can be used in a child-resistant or non-child-resistant position, a feature seniors and arthritic patients value. Ask your pharmacist to fill your next prescription in a 1-Clic vial from Centor.

Review Comments
"Good grip -- easy on and off!"
"I like the click indicating that the bottle is closed."
"I like the reversible cap -- it can be child resistant without being hard to open."

Ease of Use Program
Products proven to make life easier
Learn more about the extensive testing these products go through as well as tips for selecting easy-to-use products.

Learn More
Disclaimer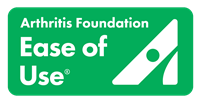 The Arthritis Foundation's Ease of Use Commendation Program recognizes products proven to make life easier for people who have arthritis and other physical limitations. Independently tested by experts and evaluated by people with arthritis, Ease of Use products are easy to use for everyone.
Stay in the Know. Live in the Yes.
Get involved with the arthritis community. Tell us a little about yourself and, based on your interests, you'll receive emails packed with the latest information and resources to live your best life and connect with others.