Diversity, Equity & Inclusion Initiatives
While diagnostics and therapeutics have improved for many people living with rheumatic disease in the U.S., racial, ethnic and socioeconomic status disparities continue to negatively impact patient outcomes. In 2021, the Foundation launched a grant program focused on diversity, equity and inclusion (DEI) to address disparities in patient care and outcomes of rheumatic diseases and to attract under-represented minority medical students and residents to rheumatology. Our ultimate goal is to improve health outcomes for adult and pediatric patients living with arthritis.
DEI Expert Working Group
Andrew Chan, MD, PhD (Chair) - Genentech, Inc
Irene Blanco, MD, MS - Northwestern University Feinberg School of Medicine
Ashira Blazer, MD, MSCI - Hospital for Special Surgery
Sharon Dowell, MD - NEA Baptist Memorial Hospital
Candace Feldman, MD, MPH, ScD - Brigham and Women's Hospital
Mileka Gilbert, MD, PhD - Medical University of South Carolina
Grant Hughes, MD - University of Washington School of Medicine
Elaine Husni, MD, MPH - Cleveland Clinic
Jinoos Yazdany, MD, MPH - University of California, San Francisco
2022 DEI Awardees
2021 DEI Awardees
Funding Opportunities
Active RFPs
See the active funding opportunities available through the Arthritis Foundation.
Learn More
DEI Science Summit
2023 Virtual Event
Hear from experts in clinical rheumatology with expertise in medical education, diversity, equity, and inclusion (DEI), and curriculum development.
Learn More
Workforce Fellowships
Fellowships
The Arthritis Foundation's fellowship initiative is part of the Foundation's strategy to ensure access to medical care for the nearly 60 million Americans living with doctor-diagnosed arthritis.
Learn More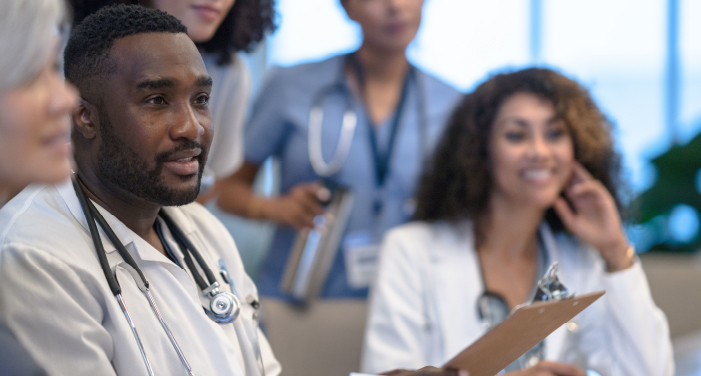 Joint Matters E-Newsletter
A Newsletter for Health Care Providers and Researchers. Each quarter, we help you catch up on everything that's newsworthy in the field of arthritis.