Research: Delays in Diagnosing Ankylosing Spondylitis
A DEI award presented to Dr. Maureen Dubreuil will help her determine whether the time from back pain onset to ankylosing spondylitis diagnosis differs among racial and ethnic groups.
By Vandana Suresh | Oct. 3, 2023
Poor posture and a sedentary lifestyle have made back pain commonplace worldwide. In some cases, however,
back pain
is not caused by injury and does not resolve itself in a few weeks. This back pain might be due to
ankylosing spondylitis
, a type of inflammatory arthritis, and little is known about the disparities in care between different communities for this painful rheumatic condition.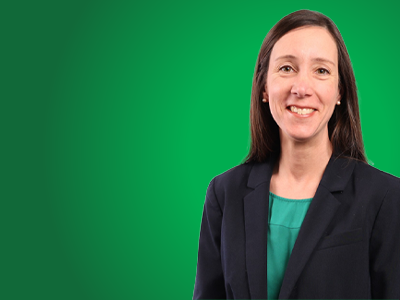 To fill this knowledge gap, the Arthritis Foundation has presented a
diversity, equity and inclusion (DEI)
award to Maureen Dubreuil, MD, assistant professor of rheumatology at the Boston University Medical Campus. The award will help her identify if race and ethnicity influence the time between getting the first back pain symptoms and an ankylosing spondylitis diagnosis.
Around 3.3 million people in the U.S. have axial spondyloarthritis (axSpA), a family of arthritic conditions that includes nonradiographic axSpA and ankylosing spondylitis. Typically, men are diagnosed around six years after the onset of back pain, whereas women tend to be diagnosed eight years after. Although the amount of discomfort is similar between the genders, men tend to have a form of axSpA more commonly detectable by X-ray that can facilitate an earlier diagnosis.
While gender differences in axSpA continue to be revealed, there is limited data on racial and ethnic differences among people with axSpA. For example, the presence of the
HLA-B27 gene
is highly associated with ankylosing spondylitis in people of European descent. However, no clear genetic basis for ankylosing spondylitis has been revealed in people of non-European ancestry. Another unknown is whether it takes even longer for ankylosing spondylitis to be diagnosed in non-white communities.
"We suspect the time to diagnosis may even be
worse among people of color
because of the unfortunate history of medical education where diagnostic concepts were mainly detailed for white people," says Dr. Dubreuil.
This deficit in understanding the potential unmet needs of people with ankylosing spondylitis, Dr. Dubreuil notes, can be uniquely addressed using data from Boston Medical Center because it serves a diverse patient population. With the support of the DEI award, her team will use data from the hospital's electronic health records to assess if the time to ankylosing spondylitis diagnosis from the first clinically reported back pain differs according to gender, race and ethnicity. She will also explore whether gender, race and ethnicity interact with other social determinants of health in delaying an ankylosing spondylitis diagnosis.
"It means a lot to have the Arthritis Foundation facilitating this work," says Dr. Dubreuil. "We can't improve outcomes in any rheumatic disease without the support of organizations like Arthritis Foundation."
Story of Yes
Say Yes! Share Your Story
One of the most powerful things you can do to help others living with arthritis is share your story. If you have arthritis, care for someone who does or are making an impact in the arthritis community, your experiences can help someone who may feel alone. Whether you're a patient, caregiver, donor, volunteer or researcher — you can be an inspiration by sharing your Story of Yes.
Share Your Story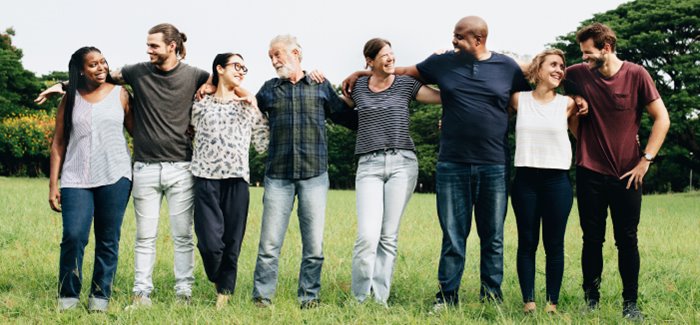 Stay in the Know. Live in the Yes.
Get involved with the arthritis community. Tell us a little about yourself and, based on your interests, you'll receive emails packed with the latest information and resources to live your best life and connect with others.