A Virtual Solution to Increasing Diversity in the Rheumatology Workforce
A DEI award presented to Eugene Kissin, MD, supports an innovative curriculum aimed to promote rheumatology workforce diversification.
By Vandana Suresh | August 31, 2023 — Unlike the tapestry of ethnic and racial diversity in the United States population, health care providers, particularly physicians, are predominantly white. This mismatch in patient-physician diversity has a profound impact in rheumatology, where there is already an ongoing dearth in the number of specialists providing care for autoimmune musculoskeletal diseases.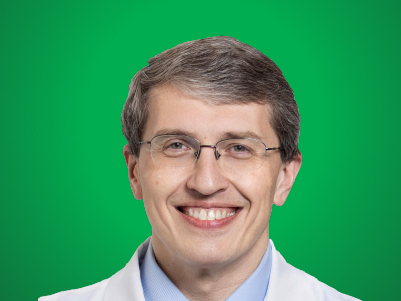 To
increase diversity
in the rheumatology workforce, the Arthritis Foundation has presented a
diversity, equity and inclusion (DEI) award
to Eugene Kissin, MD, a rheumatologist and program director for the rheumatology fellowship program at Boston University Medical Center. With this funding, Dr. Kissin and his team aim to promote rheumatology workforce diversity through an innovative curriculum designed to attract underrepresented residents and medical students.

"We wanted a way of increasing interest in rheumatology amongst underrepresented candidates," says Dr. Kissin. "We created a program that would train residents in a number of aspects of musculoskeletal care with an emphasis on using imaging techniques for diagnosis."
Although arthritis affects individuals from all racial and ethnic groups, minority populations have worse outcomes. However, care provided by a specialist from one's own racial and ethnic background has been shown to increase patient satisfaction, treatment adherence and medical prognosis. The ongoing shortage of rheumatologists is thus a major setback.
A reason for the shrinking rheumatologist workforce is the "pipeline problem," where there aren't enough doctors to replace those retiring. Among those who choose to specialize in rheumatology, very few belong to underrepresented communities. Further, the lack of rheumatology electives needed to train in musculoskeletal imaging and examination techniques is a significant impediment in attracting these medical professionals to pursue rheumatology.
Hence, Dr. Kissin and his team have structured an intensive month-long rheumatology elective only for underrepresented medical students and residents. The curriculum features virtually delivered training in complementary imaging modalities, including ultrasound and X-rays. The instructors also developed web-based modules for musculoskeletal radiograph interpretation, musculoskeletal ultrasound use and musculoskeletal physical examinations. The team offers this elective for one month per resident for up to six residents.
"The virtual elective is convenient if residents don't have the time or money to travel to another city and to stretch the funding of the Arthritis Foundation," says Dr. Kissin. "Rather than spending the funding on plane tickets and hotel rooms for residents, the money can be used to buy an ultrasound machine that they can use both during their elective and after the elective program is over."
He also notes that the virtual training could go a long way in keeping their trainees engaged and interested and potentially applying for rheumatology fellowship programs in the future.
"One of the major goals of the Arthritis Foundation is addressing the lack of underrepresented candidates in rheumatology," says Maria Vassileva, PhD, senior vice president of strategy at the Foundation. "We are excited to support Dr. Kissin in his novel approach to expand the reach of his fellowship program so that underrepresented rheumatology trainees receive the expertise they need to serve their communities better."
Dr. Kissin established the Ultrasound School of North American Rheumatologists, which has served as the primary source for musculoskeletal ultrasound training among rheumatologists in the U.S. for the past 15 years. He has trained more than 500 rheumatologists over the years. In May 2023, three residents from underrepresented backgrounds joined the virtual rheumatology fellowship program under his directorship at the Boston Medical Center. Three more have enrolled in the virtual training program that will begin in September this year.
Stay in the Know. Live in the Yes.
Get involved with the arthritis community. Tell us a little about yourself and, based on your interests, you'll receive emails packed with the latest information and resources to live your best life and connect with others.