Developing Doctors as Diverse as Their Patients
With funding from the Arthritis Foundation, Dr. Martha Rodríguez is working to attract more diverse medical students to rheumatology.
June 13, 2023

After completing medical training in Chicago, Martha Rodríguez, MD, wasn't sure what to expect from living, teaching and treating patients in Indiana. Would it be a diverse community? Would people be welcoming?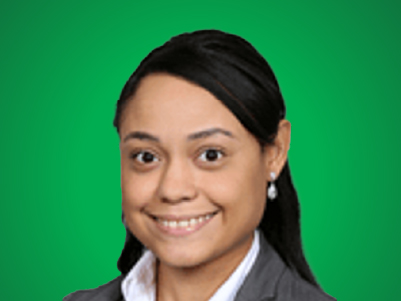 Today, that universal desire to feel seen and understood has become a recurring theme in Dr. Rodríguez's work. As a rheumatologist of color and assistant professor of clinical pediatrics at Indiana University School of Medicine, Dr. Rodríguez focuses on exposing young medical students from diverse racial and ethnic groups to rheumatology.

Understanding Patients on a Deeper Level
As a patient fighting for your life in a hospital, being unable to communicate what you are going through or what you need can be a terrifying experience.

During her pediatric residency, Dr. Rodríguez treated a boy with lupus. At one point, he was in the intensive care unit, experiencing multi-organ failure. Dr. Rodríguez's ability to connect with the child and his family in that critical moment was transformational for them. It was also a pivotal moment for her as she discovered her calling.

"Rheumatology is an under-served specialty, and many patients have to travel many miles to see a rheumatologist," Dr. Rodríguez says. "I pursued a career in pediatric rheumatology because I could build long-term relationships with my patients and fill an important gap for many families from underrepresented communities."

Research shows that when patients share a similar background with their doctor, it increases patient satisfaction and adherence to treatment and improves medical outcomes.
When a physician is from a similar background to their patients, the patient feels more comfortable sharing their cultural beliefs and medical concerns.
Martha Rodríguez, MD
Introducing Students to Rheumatology
To provide arthritis patients from minority backgrounds with more connected care, the rheumatology profession must attract more providers from diverse backgrounds. But rheumatology is not required as part of the pediatrics curriculum and there are few centers with pediatric rheumatologists, especially in rural states, so many medical students have never even heard of rheumatology, Dr. Rodríguez explains.

"Only one of our students knew about rheumatology. The rest had no idea what it was or the diseases we care for," she says. "It becomes a cascading problem: Patients don't have doctors who understand them, and emerging doctors don't have exposure to the patients they may be able to serve. We're trying to change that."

With support from the Arthritis Foundation, Dr. Rodríguez and her team are working to attract more diverse medical students to pediatric rheumatology by offering them a four-week clinical elective in rheumatology and a 12-week clinical research project in rheumatology with a mentor for their research elective track.

To date, the program has recruited five students who have used their research projects to explore caring for patients who experience barriers to care. Students have been able to attend the American College of Rheumatology conference. One of the five students has officially matched in pediatrics and is interested in pursuing a carrer in pediatric rheumatology for her fellowship.

"There's no doubt we have a lot of work to do in educating residents and pediatricians about rheumatology," says Dr. Rodríguez. "But our program is beginning to make an impact."

Mentoring The Next Generation
Just as patients have struggled to thrive in a world that does not understand their life experiences, Dr. Rodríguez has found that many Hispanic medical students do not have the life experience and cultural advantages of some of their peers.

"They ask me how to dress for the hospital or how to start working on a research project. They often don't have a family member to guide them, which is very common among underrepresented students in medicine."

Dr. Rodríguez experienced this herself as a student. "As the first person in my family to attend medical school, I didn't have anyone to ask tough questions. It has been such a meaningful experience to be able to help them and for them to feel comfortable asking me simple questions."

Dr. Rodríguez says patients aren't the only ones who benefit from having a doctor from a similar background. So do students.

"When students have a mentor who looks like them, it tends to impact their education positively. If the mentor is from a similar background, they often feel more comfortable sharing their struggles and asking questions."
What Comes Next?
Dr. Rodríguez and her team want to expand their program to other campuses and medical programs. She's particularly interested in expanding the program outside of urban settings.

"Our goal is to continue mentoring and building relationships with our students to attract them to rheumatology."

Learn more about our DEI commitment and awardees.
Stay in the Know. Live in the Yes.
Get involved with the arthritis community. Tell us a little about yourself and, based on your interests, you'll receive emails packed with the latest information and resources to live your best life and connect with others.