A Critical Concern. A Community Coming Together.
With funding from the Arthritis Foundation, Dr. Olivia Kwan is working to understand the systemic barriers to care that harm children with arthritis — and to reckon with its impact on everyday life.
June 9, 2023
More than anything, Olivia Kwan, MD, is inspired by the resilience of her young patients. "Many children living with the challenges of arthritis surprise me every day," says Dr. Kwan, an Arthritis Foundation-funded pediatric rheumatology fellow at the Indiana University School of Medicine. "They're incredibly resilient, and their parents should be proud of them. They overcome a lot."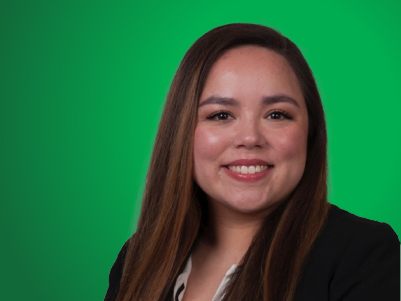 Nearly 300,000 kids live with
juvenile arthritis (JA)
— a group of inflammatory and rheumatic diseases that develop in children under 16. In most JA cases, a child's immune system — which is supposed to fight off foreign invaders like viruses and germs — gets confused and releases inflammatory chemicals that attack healthy cells and tissue. This often causes joint inflammation, swelling, pain and tenderness and may affect other parts of the body, including eyes, skin and internal organs.
"I remember the first child I saw who had
juvenile dermatomyositis
, an autoimmune muscle disease that can cause profound weakness and significant rashes," Dr. Kwan recalls. "She couldn't sit up in bed on her own. No child should have to endure a disease like this."
Like many of her peers, Dr. Kwan is particularly troubled by the inequities in health outcomes for children with rheumatic disease. Treatments are not always equally available and don't work equally well for all children.
We have so many fantastic treatments today. But people from historically disadvantaged backgrounds often experience poorer health outcomes, including children. That is unacceptable in medicine. To really move forward, we must address those inequities.
Dr. Olivia Kwan
Understanding Patient Perspectives to Improve Arthritis Care
Funded in part by the Arthritis Foundation, Dr. Kwan works with a network of collaborators — including other practitioners as well as children and their family members — to understand the barriers to care and find strategies to ease them.

Because she cherishes the relationships she forms with her patients over many years of treatment, Dr. Kwan's research seeks to deepen that relationship. She interviews groups of patients and their parents in focus groups to understand their perspectives. She listens to them talk about how their disease impacts their daily life.

"These interviews are a great way to elevate the patient's voice. Because even in research, our patients are why we do everything we do. Centering them is really important to me," she says.

Population-Level Impact
Based on the qualitative input Dr. Kwan has gathered, a broader survey will uncover more information on trends, quality of life factors and experiences with the health care system, ultimately connecting those experiences to outcomes. "We'll assess if experiencing barriers to care correlates with disease activity and other outcomes," Dr. Kwan says.

From experience with her patients, Dr. Kwan is aware of the delicate interplay between life outside her clinic room and treatment efficacy. She is seeking ways to connect what happens inside the doctor's office with the patient and the family's entire life outside.

"A doctor's visit can be very business-like, but that's not what we want," she says. "We want to be there for each child and their whole family. We have to understand any concerns they're having or trouble getting necessary health care to push forward a better future."

Provider Perspectives
In addition to patients and their families, Dr. Kwan is surveying doctors and nurses to understand the barriers to health care they see in pediatric rheumatology.

"When comparing patient and provider interview feedback, we'll likely see issues we're not well aware of because we don't spend the time talking about it enough," she says.

Through her work, Dr. Kwan hopes to show that societal or social determinants of health are either major mitigators or disease impactors.

Coming Together for Children in Pain
When asked about some of the challenges she has identified so far, the list is long. The shortage of rheumatologists is a pressing concern, especially for patients in rural areas. (She is enthusiastic about the potential of Dr. Alfredo Rivadeneira's work to help to address this issue.)

Cost concerns are another issue: Even for patients with insurance, the costs can be dramatic. And children are remarkably aware of their disease's cost to their families and what it might mean for them as they age.

"The kids and teenagers we've interviewed are worried about the costs and how those costs impact their families. Things like that weigh on them significantly," Dr. Kwan says.

Kids living with chronic diseases worry a lot about their quality of life today and in the future. They think about participating in school and what they will miss going to hospitals for appointments. And some kids have shared some worries about negative stigma with having a chronic illness, which I find very sad," she says.

But with all the struggles that exist, there's a silver lining that gives Dr. Kwan strength and hope: the community of rheumatologists within which she works. Dr. Kwan's work is not without the help of many others for whom she would like to thank, including Gloria Garcia, a medical student whose help has been essential; and her advisors: Dr. Martha Rodríguez, Dr. Kiana Johnson, Dr. Melissa Oliver, Dr. Stacey Tarvin, Dr. Alvaro Tori and Dr. Brandi Stevens, as well as the CARRA (Childhood Arthritis and Rheumatology Research Alliance) Health Equity Research workgroup.

"One of my favorite things about pediatric rheumatology from a research standpoint is that it's a very collaborative community. Everyone wants to help everyone else. Because, in the end, we're helping our patients. I find that pediatric rheumatology is very collaborative," she says.

Learn more about our DEI commitment and awardees.
Stay in the Know. Live in the Yes.
Get involved with the arthritis community. Tell us a little about yourself and, based on your interests, you'll receive emails packed with the latest information and resources to live your best life and connect with others.