Breaking Down Barriers to Lupus Care
A DEI award supports efforts by Drs. Daphne Lew and Alfred Kim to reduce socioeconomic disparities in rheumatology care.
By Vandana Suresh | Oct. 10, 2023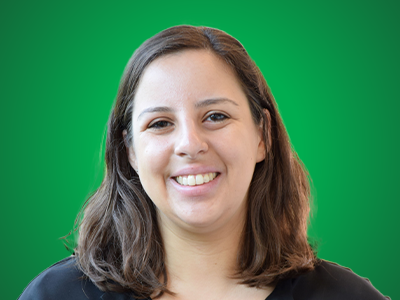 Medications for autoimmune diseases have diversified tremendously in recent decades to include more targeted therapies, such as disease-modifying biologics. However, for treatments to be most beneficial to those living with rheumatic disease, the complex circumstances in which individuals are born and live, known as social determinants of health, must be considered.
With a diversity, equity and inclusion (DEI) award, Daphne Lew, PhD, MPH, instructor in biostatistics and Alfred Kim, MD, PhD, associate professor of medicine at Washington University in St. Louis, Missouri, are investigating the social and economic barriers that people with lupus experience in accessing care.
"If we don't understand the social factors that are impacting the lives of people with lupus, it's much harder to understand any barriers to care they're experiencing clinically," says Dr. Lew. "Right now, little is known about relationships between lupus and social determinants of health, primarily due to the lack of reliable, readily accessible, individual patient-level data."
Lupus is an autoimmune disease characterized by a wide constellation of symptoms, including muscle and joint pain, rash and fatigue. It disproportionately affects people who experience socioeconomic and health care marginalization. For example, lupus is nine times more prevalent among women, two to four times more common among people of color and it disproportionately affects minority groups and people experiencing poverty. Although factors like hormones, environmental pollutants and lifestyle can influence health outcomes for rheumatic diseases, so can "the conditions in which people are born, grow, work, live, and age," according to the World Health Organization.
At the Washington University Lupus Center, Drs. Lew and Kim can gather information on various social determinants of health from people with lupus using a module in the electronic health record EPIC. However, staff often don't have time to collect patient responses and fill out the module.
"The situation at our Lupus Center is typical of other institutions across the country," says Dr. Lew. "The purpose of our DEI award is to develop a systematic approach to begin screening for social determinants of health for patients with lupus."
To reduce the burden of data collection for health care providers, Drs. Lew and Kim collaborated with their institution's IT department and EPIC creators to securely collect data directly from patients with lupus. The data is collected using an iPad during patients' regular clinical visits or remotely using personal mobile devices or EPIC's patient portal.
The information will help the team tease out the socioeconomic factors impacting the lives of lupus patients. Specifically, the DEI-funded project will generate preliminary data to inform potential interventions to address social factors that prevent patients from getting their needed rheumatology care.
"The experience of living with lupus is challenging enough, but the added burden of disparities that many of our patients experience makes it almost impossible for them to manage their condition," says Dr. Kim. "We, as health care practitioners, have done a poor job of addressing disparities since we have no data on the social needs of our patients. This project takes that first critical step in addressing this problem."
Stay in the Know. Live in the Yes.
Get involved with the arthritis community. Tell us a little about yourself and, based on your interests, you'll receive emails packed with the latest information and resources to live your best life and connect with others.