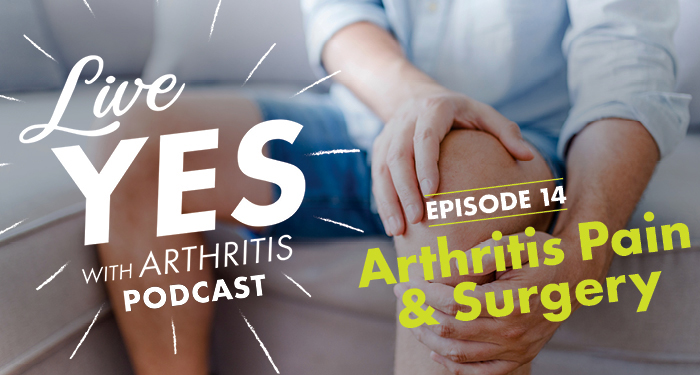 Episode 14
Arthritis Pain & Surgery
In your journey of living with arthritis, your pain may get to a point when surgery becomes one of your treatment options to decrease pain, especially for those living with a degenerative form of arthritis like osteoarthritis. Weighing your options can be difficult and cause much anxiety. In this episode of the Live Yes! With Arthritis Podcast, orthopedic surgeon Dr. Alan Beyer, MD, discusses Arthritis Pain and Surgery, providing all the details you need to guide you.
Listen Now
Episode 13
Connecting & Staying Active Virtually
The environment we are living in today with physical distancing can make you feel disconnected from your loved ones and community. It can make the feelings of isolation from living with arthritis even more of a struggle. In this episode, you'll hear some words of wisdom from two amazing volunteers who live with arthritis and are doing their part to support their arthritis communities. Cindy Senk and Helen King share their tips for staying active and connected – virtually.
Listen Now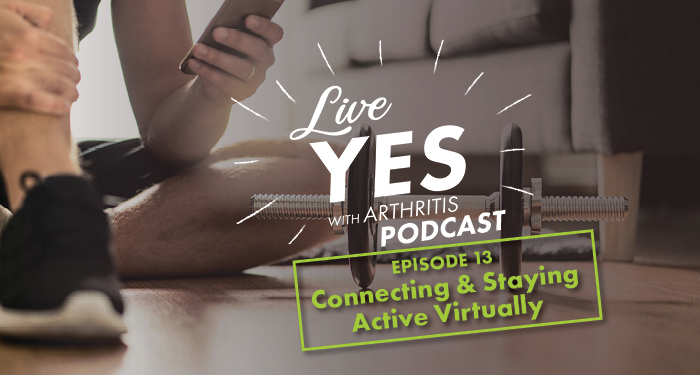 Podcast Show Notes
Download Show Notes
For more information on podcast episodes. Join our community and download the show notes with a full transcript.
Join Now
Subscribe on these platforms
The Arthritis Foundation would like to thank the following companies for their support of the Live Yes! with Arthritis Podcast.