A Leader in Arthritis Advocacy
Katie Karr took action for her cousin. Then arthritis became personal.
Sept. 6, 2023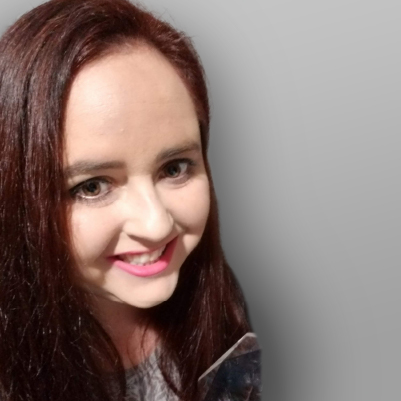 As a result of her commitment to advocacy for people with arthritis and her demonstrated leadership, the Arthritis Foundation is awarding its Edward M. Kennedy Advocacy Leadership Award to Katie Karr. The award, presented in memory and honor of the late Sen. Kennedy's distinguished public service, recognizes and fosters leadership in advocacy and altruism to those affected by arthritis.
Now 36 years old, Katie first got involved with the Arthritis Foundation in 2008 as a way of supporting her cousin, who was diagnosed at 11 months old with juvenile idiopathic arthritis. At the time, Katie had no idea she would eventually have reason to extend her involvement.
She was an active teenager and young adult with big plans: She was going to visit all seven continents before she turned 40. But when she was about 15, she started having back pain that came and went. Until one day in 2013, she woke up with back pain that never went away, leading to a degenerative disc disease diagnosis. After her first spine surgery in 2014, other symptoms started to emerge, including muscle pain, rashes, fatigue, swelling and others. She was diagnosed with fibromyalgia, and over the next four years, she underwent two spinal fusions to help alleviate pain from degenerative disc disease. It took another four years to find a rheumatologist who put all the pieces together and diagnosed her seronegative rheumatoid arthritis.
Meanwhile, she gradually withdrew from her active life, and she rarely left home. It took years of trial and error to finally find a medication combination that made her feel like her "old self" and to regain her life.
In 2021, in the midst of a pandemic, while she was on immunosuppressants and searching for a way to make a difference, she decided to renew her involvement with the Foundation, and she has been an active and committed volunteer ever since.
Katie always had an interest in helping people. While earning master's degrees in both International Relations and International Non-Governmental Organizations (NGO), she focused her research on human rights with a concentration in children's rights. She signed up for the Peace Corps, but her ongoing medical issues prevented her from following through. Instead, she started acting as a United Nations representative and a program coordinator for a small peace-building NGO.
Since becoming involved with the Arthritis Foundation again, Katie received the 2021 Advocate of the Year award in New Jersey and went on to become the co-chair of the Advocacy Committee in New Jersey. She was instrumental in developing and nurturing relationships with state legislators, which helped get state legislation passed designating May as Arthritis Awareness Month. Katie also became a local leadership board member and joined the social media and Walk to Cure Arthritis committees.
Katie gives back in every way possible. Her goal now is to continue using her story and the stories of her fellow warriors to change perceptions of what an arthritis patient looks like. By doing so, she hopes to get legislation passed that will help all arthritis warriors.
Story of Yes
Say Yes! Share Your Story
One of the most powerful things you can do to help others living with arthritis is share your story. If you have arthritis, care for someone who does or are making an impact in the arthritis community, your experiences can help someone who may feel alone. Whether you're a patient, caregiver, donor, volunteer or researcher — you can be an inspiration by sharing your Story of Yes.
Share Your Story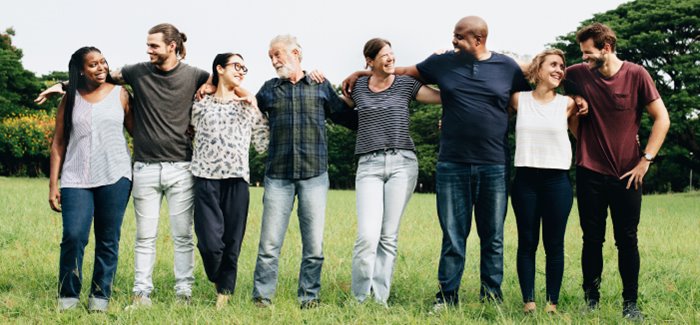 Stay in the Know. Live in the Yes.
Get involved with the arthritis community. Tell us a little about yourself and, based on your interests, you'll receive emails packed with the latest information and resources to live your best life and connect with others.