North Dakota Advocate Earns National Award
Arthritis Foundation rewards Abby Kasprowicz for her dedication and leadership in arthritis advocacy.
Sept. 6, 2023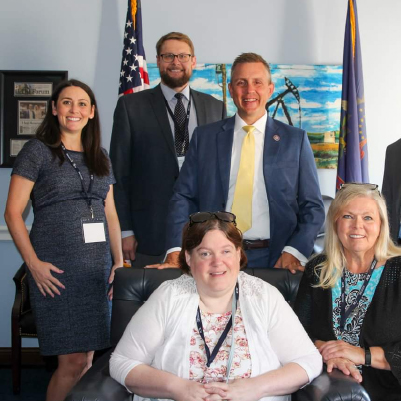 Abby Kasprowicz has been an Advocate for the Arthritis Foundation and for people living with arthritis since 2015, when she attended a Juvenile Arthritis Conference (now the JA Family Summit). After attending a session on advocacy and meeting with staff to learn more, she decided to become an Advocate and Ambassador in North Dakota.
As a result of her dedication and success in advocacy, the Arthritis Foundation is presenting her with the Edward M. Kennedy Advocacy Leadership Award. The award is in memory and honor of the late Sen. Kennedy's distinguished public service. It recognizes those who have demonstrated their leadership in advocacy at local Arthritis Foundation events and who have significant experience building relationships with state and/or federal legislators and their staff.

Now 42 years old, Abby has been living with juvenile arthritis since before she was 6 years old, when she was diagnosed with juvenile rheumatoid arthritis, which has progressed to include psoriatic arthritis, ankylosing spondylitis and uveitis.
As an Advocate, she has shared her arthritis experiences with members of Congress and has urged them to pass laws that help people with arthritis and other chronic diseases.
Abby's advocacy work and commitment earned her Platinum Ambassador status in 2017, and her work has expanded to include advocacy activities with the American College of Rheumatology and the International Foundation for Autoimmune and Autoinflammatory Arthritis (AiArthritis).
She hosted a webinar on the need for step therapy reform attended by a state senator, she actively recruits other Advocates and she is very involved in other activities for the Foundation. Abby volunteers at a local JA camp, she is a co-facilitator for a local Connect Group in North Dakota for the Arthritis Foundation, and she serves as Advocacy Chair for its local leadership board.
Even though Abby deals with her own health issues and personal challenges with arthritis, she is always eager to step up, leverage her own voice and personal network for support where needed. Abby says she loves advocacy because she is able to educate others on various arthritis-related issues and on ways to live with arthritis more comfortably.
Story of Yes
Say Yes! Share Your Story
One of the most powerful things you can do to help others living with arthritis is share your story. If you have arthritis, care for someone who does or are making an impact in the arthritis community, your experiences can help someone who may feel alone. Whether you're a patient, caregiver, donor, volunteer or researcher — you can be an inspiration by sharing your Story of Yes.
Share Your Story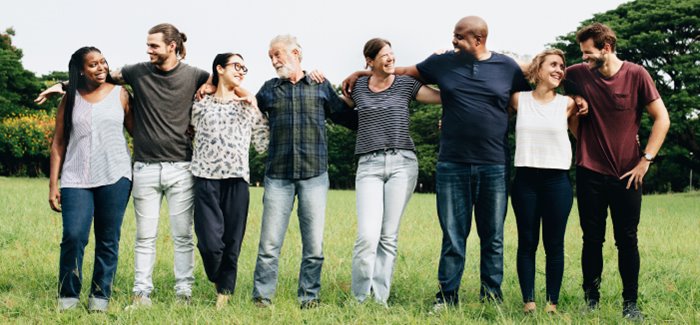 Stay in the Know. Live in the Yes.
Get involved with the arthritis community. Tell us a little about yourself and, based on your interests, you'll receive emails packed with the latest information and resources to live your best life and connect with others.