February is Black History Month, a celebration of achievements by leaders in the Black community. An annual theme is chosen by the Association for the Study of African American Life and History, which was established in 1915 and launched Black History Month to bring to the public's attention important developments that merit emphasis.
The theme for 2022 focuses on the importance of Black Health and Wellness. This theme acknowledges the legacy of not only Black scholars and medical practitioners in Western medicine, but also other health activists throughout the African diaspora — the worldwide collection of communities descended from native Africans, predominantly in the Americas.
One such leader is Kurt Blake, MD, whose recent Arthritis Foundation-funded fellowship aims to help address the shortage of rheumatologists in the United States. Also meet Dr. Ashira Blazer and Dr. Mileka Gilbert.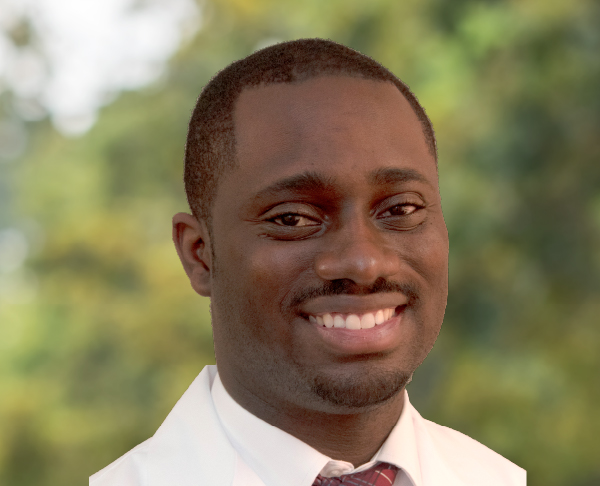 Born and raised in Jamaica, Dr. Kurt Blake finished medical school there at the University of the West Indies and worked with an orthopedic team in a rural hospital. Later, he joined the faculty of St. George's University in Grenada, West Indies.
Instead of concentrating on academics and research, however, he wanted to focus on direct patient care. So, he accepted an internal medicine residency at Piedmont Athens Regional Medical Center in Athens, Georgia. He applied for a fellowship at the University of Alabama at Birmingham (UAB) and elected to spend a month at Johns Hopkins University Hospital with their rheumatology consult service. He soon knew that rheumatology was the field he wanted to specialize in.
"There aren't enough rheumatologists to see the number of patients who need this specialized care," Dr. Blake says. "Patients can't get access to care they need when they need it and are sometimes waiting to be seen six to seven months. I knew I could make a difference in people's lives by becoming a rheumatologist."
Dr. Blake's aspiration began coming to life thanks to his recent one-year Arthritis Foundation-funded fellowship award, which was part of the three-year award in our fellowship program at UAB. He is now a second-year fellow there, practicing as a rheumatologist in training.
"The mission of the Arthritis Foundation is to change the trajectory of a patient's disease process early, in order to prevent progression of arthritis," says Dr. Blake. "Connecting with patients, educating them about how to manage their disease and advocating for their needs is so important."
He recalls a patient with arthritis he worked with in Jamaica early in his medical career who was on steroids for a long period of time. The effects it had on her disease course were significant, costing her her life in the end, due to complications in surgery. That's when Dr. Blake learned that being able to help people early after their diagnosis and provide proper education are key.
"Spending an extra 15 to 20 minutes with a patient can make a big difference for their outcomes," he says. "Really spending the time to explain the disease, treatments chosen and understanding their medications is the hallmark to patient-centered care. If I can properly educate my patients, it's half the battle. It helps patients feel more empowered."
During his fellowship, Dr. Blake has participated in several workshops at UAB focused on improving diversity, equity and inclusion (DEI). "There's a big push for DEI in the medical field as a whole, for multiple reasons," he says.
"We don't practice in a vacuum. Our patients come to us from the wider society. They come from different ethnic backgrounds, social strata, sexual orientations and gender identities. In this context, there are certainly challenges," he explains.
"The challenges are particularly demonstrable with regards to racial disparities. Data have shown that Black and Latinx individuals have worse rheumatologic disease outcomes when compared to their Caucasian counterparts. The reasons are multifactorial. However, I believe, as rheumatologists, that we have an opportunity for improvement. One approach is to develop a greater understanding of the backgrounds and unique experiences of our patients of color, so we can more effectively bridge the gap that currently exists in their care."
DEI is a priority for the Arthritis Foundation as well. We recently awarded nearly $400,000 in diverse DEI fellowship grants to help improve health outcomes and address disparities among all patients with rheumatic diseases, including those in underserved communities.
After completing his fellowship this summer, Dr. Blake plans to practice rheumatology in the Cullman, Alabama, area, providing rheumatology care needed by underserved patients. He is considering specializing in lupus because of its significant effects on various ethnic backgrounds who need greater access to treatments, education and care.
RELATED CONTENT: