February is Black History Month, a celebration of achievements by leaders in the Black community. An annual theme is chosen by the Association for the Study of African American Life and History, which was established in 1915 and launched Black History Month to bring to the public's attention important developments that merit emphasis.
The theme for 2022 focuses on the importance of Black Health and Wellness. This theme acknowledges the legacy of not only Black scholars and medical practitioners in Western medicine, but also other health activists throughout the African diaspora — the worldwide collection of communities descended from native Africans, predominantly in the Americas.
One such leader is Dr. Ashira Blazer, a rheumatologist who is blazing new trails to benefit patients. Her story is part of a series about health care leaders from the Black community. Also meet Dr. Kurt Blake and Dr. Mileka Gilbert.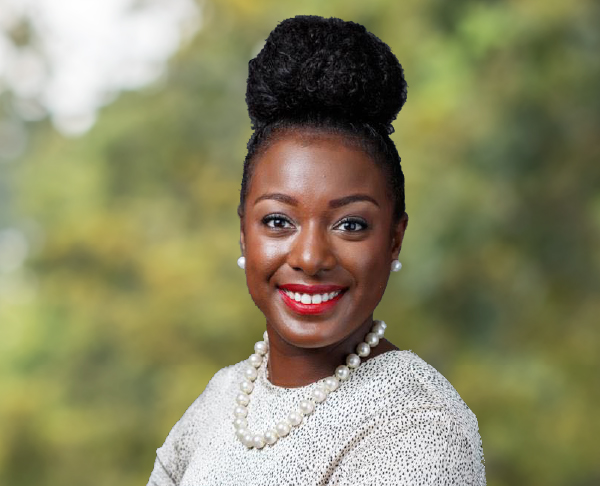 Ashira Blazer's philosophy is simple but profound: "We're all healthier when we're ALL healthier. And we can't all progress until we ALL progress."
As a trailblazer in rheumatology, Dr. Blazer is encouraged by signs of progress in addressing racial disparities in health care in the United States. She also believes we must be honest about our history so we can fix the many shortcomings that still exist.
She earned her bachelor's degree in biology at the University of Houston and her Doctor of Medicine at the Baylor College of Medicine. While Dr. Blazer was studying there, her cousin described symptoms she was experiencing, which sounded a lot like symptoms of lupus Dr. Blazer was reading about in her textbook. She helped her cousin get a confirmed diagnosis of lupus and get started on a treatment course.
"I would go to rheumatology clinics and see non-minority patients and note the differences between their journeys and that of my cousin's," she says. "I later learned I had other family members who also had lupus, and I became curious about why there were such disparities, and what kind of solutions we could come up with. There was such a huge disparity in health outcomes in what I was seeing with other people compared to the people who were closest to me."
Today, Dr. Blazer is assistant professor and academic rheumatologist at the Hospital for Special Surgery in New York City, which specializes in orthopedic surgery and the treatment of rheumatologic conditions. For nine years before that, she was a rheumatologist, physician scientist and assistant professor at New York University, specializing in treating and researching lupus among people of African descent. She also earned her Master of Science at NYU.
Dr. Blazer believes progress is being made to address disparities, but more is needed. "A lot of these conversations are being had, and I applaud that," she says. "Many institutions are starting to understand that racism is a public health crisis and needs to be addressed directly. Major funding organizations are creating applications to come up with Diversity, Equity and Inclusion (DEI)-related solutions. That's a welcomed shift in priorities. I've seen many more academic partnerships with patient advocacy groups; often, they are groups of minorities, representing what minority patients go through. This will give physicians a perspective they may not have had before."
Dr. Blazer says there's a lot in our living history we need to realize. "I think one of the biggest myths that has persisted for over a century is that minorities, particularly African Americans, suffer because there's some biological difference between the races. And that's the reason why health outcomes are different. A lot of health professionals and the general public take that notion for granted.
"They don't understand the dark history of the concept that minorities, mainly African Americans and Native Americans, were designed to suffer, which was created to justify their poor treatment and slavery."
Dr. Blazer co-chairs the DEI committee for the American College of Rheumatology (ACR). "We're looking at systemic and structural changes to combat disparities," she explains. At the ACR annual meeting last fall, Dr. Blazer made her case.
She further describes it this way: "A lot of times, doctors who are white hear that 'patients don't trust us because of racism.' The first thing they may think is, 'I'm not a racist. I didn't do any of those things. I became a doctor because I have empathy for patients.' That may be true, but what they miss is that racism is a structure and a system.
"When a white doctor interacts with a minority patient, that doctor has their own set of experiences, perhaps privileges. The patient has their experiences. Maybe they've lost their job. Maybe they were stressed in childhood. Or suffered from poverty. Or grew up being told they couldn't be something because of who they are or what they look like. All of that needs to be considered in order to build trust."
"There's already this power differential between doctor and patient, but also racial dynamics," Dr. Blazer continues. "Maybe the doctor lectures them about not complying with their prescribed treatment. But maybe that patient, if they've lost their job, can't afford the medication. That patient feels they are being blamed for not doing what they were told to do.
"This principle can be applied to other health behaviors such as eating healthfully for those who live in food deserts or walking more for those who live in dangerous neighborhoods. This difference in perspective and power creates a cycle of blame instead of mutual understanding and healing."
What needs to be done to attract more minorities, including African Americans, to the field of rheumatology?
In a survey of rheumatologists, according to Dr. Blazer, minority rheumatologists were less than 4%; African Americans were less than 1%. "Rheumatology is one of the least diverse specialties," she says. "The pipeline for all medical fields is not very diverse. But thankfully that's changing. There's an unprecedented number of African Americans enrolling in medical schools this year, which is fantastic. But there are still layered structures for people of color to be able to advance in the U.S.
"I think we really have to change what to look for in the next generation of rheumatologists. We must prioritize what we know is going to improve the health of all patients. We're all healthier when we're ALL healthier. And we can't all progress until we ALL progress."
RELATED CONTENT: