Chandra Won't Be Upstaged by Arthritis
Good care and staying active let this theater company executive live her busy life.
By Marlena Reed | Jan. 26, 2023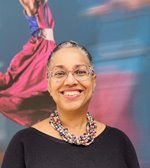 The word "dynamic" describes Chandra Stephens-Albright. She is the managing director of Atlanta's renowned True Colors Theatre Company and is an active citizen leader who serves on the boards of several civic and cultural nonprofit organizations. At age 59, Chandra leads an active life while living with
osteoarthritis (OA)
and
rheumatoid arthritis (RA)
.
Chandra's first sign of arthritis was not subtle. "I woke up one morning and couldn't bend my fingers," she recalls. She was diagnosed in 2008 with RA and worked with her rheumatologist to find
treatment
options that met her needs. While her RA flares up sometimes, her disease is well managed. "I had a great doctor who explained the alternatives and monitored me closely until we settled on the best medication for my specific needs," she explained.
Since being diagnosed in 2019 with OA in one of her hips, she has relied on over-the-counter medication and physical activity to manage her OA symptoms. "I worked out a lot in the early 2000s. I loved kickboxing!" she says. "Now, I've learned how to safely modify my physical activity to accommodate my condition. Physical activity contributes to an improved quality of life. With arthritis, it's important to learn how you can continue exercising without hurting yourself."
Chandra recognizes that her arthritis journey may not be typical of others. "Atlanta has deep
income inequality
. I am fortunate to be a Black woman with access to care that isn't necessarily available to those with limited health care options in their community," she says.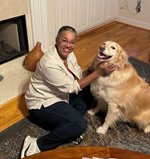 "Arthritis can strike at any age, so I encourage women of all ages to be proactive participants in their health care. Get your annual physical, see your gynecologist, get the mammogram. Do all the recommended things, some of which may be available at no cost," she says. "Beyond that, I encourage women to pay attention to their bodies and seek care when something feels off. We don't have to simply learn to live with pain."
Check out these arthritis friendly
exercise videos
to kick start your physical activity.
Need to find arthritis resources near you? Contact our
Helpline
.