Building Diversity Among Rheumatologists
An Arthritis Foundation grant will help expose internal medicine residents from underrepresented communities to rheumatology.
By Vandana Suresh | Oct. 20, 2023
The United States Census projects that by 2044, the population of non-Hispanic white people will no longer be the majority in the country. And because most people will be Hispanic, Black, Asian and of other racial and ethnic groups, having physicians from those same backgrounds can help mitigate the health disparities and inequities that many patients experience. This is critical not only to improving health overall in the U.S. but also to reducing the burden on the country's health care infrastructure.
A diversity, equity and inclusion (DEI) award from the Arthritis Foundation to Candace Feldman, MD, MPH, ScD, of Brigham and Women's Hospital (BWH), and Siobhan Case, MD, MHS, of Boston Children's Hospital and Brigham and Women's Hospital, will help in those efforts. It will establish a rotating resident program to expose individuals from historically underrepresented groups to rheumatology. The curriculum the doctors have developed incorporates clinical rotations with rheumatology-relevant health equity topics and a focus on social determinants of health.
"We wanted to create a curriculum around rheumatology that would draw somebody who was undecided about our field into our field and expose them to the breadth and depth of opportunities in rheumatology," says Dr. Feldman. "The grant's funding was specifically earmarked to bring three internal medicine residents who identify as underrepresented in medicine to BWH for a two- to four-week clinical rheumatology rotation."
According to the 2019 Diversity in Medicine survey by the Association of American Medical Colleges, only a small fraction of the physician workforce are not white, with 17.1% identifying as Asian, 5.8% as Hispanic and just 5.0% as Black or African American. This shortage has an even more significant impact on rheumatology, which is seeing an ever-increasing gap between the number of physicians and the demand for care.
The shortage of rheumatologists profoundly affects historically marginalized people and groups who experience higher levels of poverty and already face limited access to care. Further, differences in patient and physician racial identities is associated with patients perceiving that they receive lower-quality care. Other social barriers also lead to delayed treatment and worse health outcomes.
"One of the many challenges we have in rheumatology is that it's not necessarily the first thing that medical students learn about, and there aren't that many people who go to medical school to become a rheumatologist," says Dr. Feldman. "I think a big part of our effort needs to showcase our field and get people from diverse backgrounds excited about it earlier."
The equity-focused courses in the rheumatology curriculum Drs. Feldman and Case developed cover five key areas:
Race-conscious practices in clinical rheumatology
Racial, ethnic and socioeconomic disparities in rheumatology and their impact on patient care, research and the rheumatology workforce
Unconscious bias and racism in rheumatic disease care
Interventions to address racism and disparities in health care
Navigating medical training as a health care professional underrepresented in medicine
They will also compile a reference guide to relevant articles and books and the program will include lectures from experts in health equity and mentoring opportunities for the participants.
"We know that workforce diversity not just improves health outcomes, it enriches the environment we work in," says Dr. Case. "There is a striking shortage of underrepresented-in-medicine rheumatology providers and trainees. We would like to begin to address this gap by piloting the BWH Rotating Resident Program in Clinical Rheumatology and developing materials that could be used for future pipeline initiatives."
Story of Yes
Say Yes! Share Your Story
One of the most powerful things you can do to help others living with arthritis is share your story. If you have arthritis, care for someone who does or are making an impact in the arthritis community, your experiences can help someone who may feel alone. Whether you're a patient, caregiver, donor, volunteer or researcher — you can be an inspiration by sharing your Story of Yes.
Share Your Story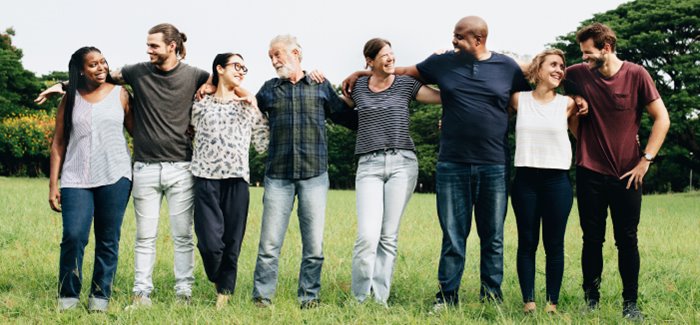 Stay in the Know. Live in the Yes.
Get involved with the arthritis community. Tell us a little about yourself and, based on your interests, you'll receive emails packed with the latest information and resources to live your best life and connect with others.