Find Your Yes.
This is your community, where you belong. The Live Yes! Arthritis Network, created by the Arthritis Foundation, empowers people to live their best lives. You can connect with people who care, get valuable resources and even change the future of arthritis. Join us today!
Connect With Others
Join the Live Yes! Arthritis Network
Begin your journey here. You can connect with people like you, in person and online. Find people who understand your challenges and triumphs, share information and support one another. Get the information and resources you need. When you join you have the chance to create a better world for all of us with arthritis.
Self-Management
Follow these six self-management habits to help you take control of your arthritis.



Learn More
Arthritis Diet
Learn which foods from the Mediterranean diet can help fight inflammation caused by arthritis.



Learn More
Managing Your Pain Quiz
Test your knowledge about taking acetaminophen and nonsteroidal anti-inflammatory drugs (NSAIDs).


Take the Quiz
Latest Podcast
Keep Moving at Home
Trying to manage your arthritis by staying physically active on a normal basis can be difficult. Throw in a pandemic with limited options to keep moving your joints and it gets even harder to stay active. Learn why staying physically active with arthritis is important and ways to build in movement throughout your day from guest expert Cedric Bryant, President & Chief Science Officer, for the American Council on Exercise. He shares strategies to keep moving at home safely during the pandemic.
Listen Now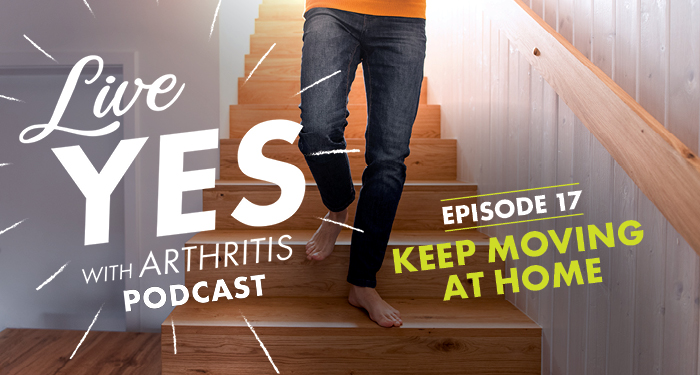 Sponsors
The Arthritis Foundation would like to thank the following companies for their support of the Live Yes! Arthritis Network.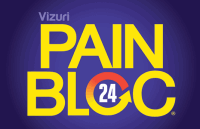 Stay in the Know. Live in the Yes.
Join the Live Yes! Arthritis Network. Tell us a little about yourself and you will receive emails packed with the latest information and resources to live your best life and connect with others.