Find Your Yes.
This is your community, where you belong. The Live Yes! Arthritis Network, created by the Arthritis Foundation, empowers people to live their best lives. You can connect with people who care, get valuable resources and even change the future of arthritis. Join us today!
Connect With Others
Join the Live Yes! Arthritis Network
Begin your journey here. You can connect with people like you, in person and online. Find people who understand your challenges and triumphs, share information and support one another. Get the information and resources you need. When you join you have the chance to create a better world for all of us with arthritis.
Online Community
Chat about what matters most to you. Offer support, get encouragement and share experiences and advice. The Arthritis Foundation's Online Community is here for you 24/7.
Learn More
Virtual Connect Group
There are others in your local community who understand. Connect virtually to make new friends, share tips and get answers and support.
Learn More
Share Your Experience
In just 10 minutes, your input shapes the lives of more than 54 million people with arthritis. Your participation influences local programs and research for better treatments and a cure.
Participate
Self-Management
Follow these six self-management habits to help you take control of your arthritis.



Learn More
Arthritis Diet
Learn which foods from the Mediterranean diet can help fight inflammation caused by arthritis.



Learn More
Managing Your Pain Quiz
Test your knowledge about taking acetaminophen and nonsteroidal anti-inflammatory drugs (NSAIDs).


Take the Quiz
Latest Podcast
Microbiome, Gut Health & Arthritis
Microbiome, microbes, microorganisms – these terms may be confusing, but the types of bacteria living in and on our bodies can impact arthritis. Learn what helps or harms the microbiome and the health of your gut and discover dietary changes that can make a difference.
Listen Now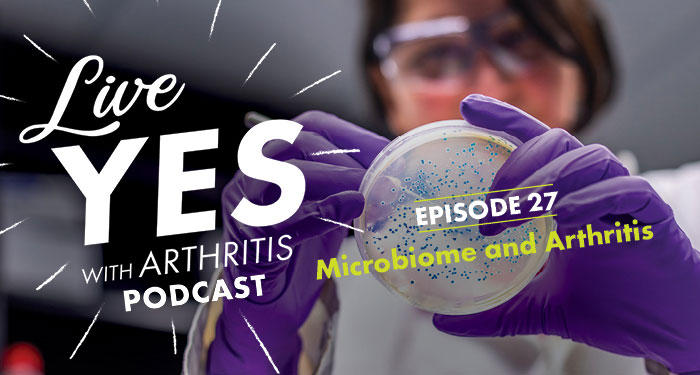 Sponsors
The Arthritis Foundation would like to thank the following companies for their support of the Live Yes! Arthritis Network.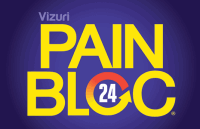 Stay in the Know. Live in the Yes.
Join the Live Yes! Arthritis Network. Tell us a little about yourself and you will receive emails packed with the latest information and resources to live your best life and connect with others.