Schedule
Thursday, July 20, 2023
11th Annual Rolling Legends Tour
Join other classic cars, drivers, and passengers as they wind their way through our special 11th annual tour of amazing destinations, food, drink, and more! We are in the process of working with last year's presenting sponsor and other key stakeholders to design what we believe will be the best tour and after party to date. We are going big for the 4oth anniversary event! Check here often for updates and registration link.
Friday, July 21, 2023

The Cruise-in
The Cruise-In is a little more laid back, with cars cruising in throughout the day, parked wherever they like on the show field, and getting judged later in the day. A dedicated group of judges will vote on their top 50 cars and our classic 6-foot-tall trophies will awarded from the stage between sets of the bands.

Register your vehicle
• Show Hours - 9AM - 10:00PM
• Registration - 9AM - 4:00PM
• Judging - 12:00PM - 5:00PM
• FAF/VIP Event - 5:30PM - 7:00PM
• BAND Set One - 6PM - 7PM (Moon Bats)
• Awards - 7:00 PM
• BAND Set Two - 8PM - 9PM (Moon Bats)

Saturday, July 22, 2023
40th Anniversary Arthritis Foundation Classic Auto Show

The Classic Auto Show started 40 years ago and continues to be one of the largest, most appreciated charitable car show events in the region. Approximately 1,000 classic vehicles will be parked in specified locations based on registration classes. Judging is based on a formal 100-point system and conducted by passionate volunteers who are eager to do there best and give to a great cause.
Register your vehicle
• On Site Registration - 7AM - 11AM
• Show Hours - 9AM – 7PM
• Judging - 10AM - 3PM
• BAND Set One – 12:30PM – 1:30PM (DRIVING GUITARS)
• BAND Set Two – 2PM – 3PM (DRIVING GUITARS)
• BAND Set One – 4PM – 5PM (AVALONS)
• Awards Ceremony - 5PM
• BAND Set Two – 6PM – 7PM (AVALONS)

BANDS
British Invasion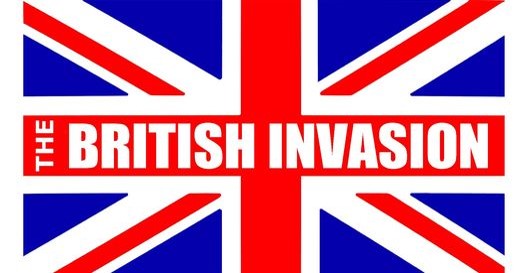 www.TheBritishInvasion.org
www.Facebook.com/TheBritishInvasionPage
Driving Guitars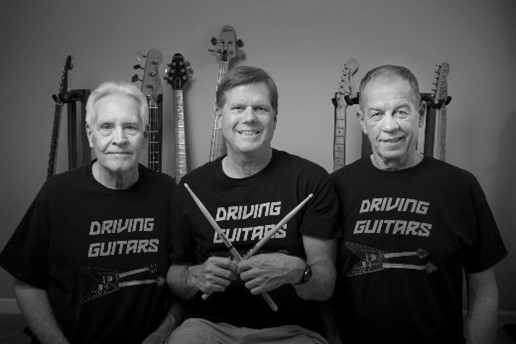 About
Driving Guitars, members of the Danger Brothers, is a unique instrumental Guitar, Bass and Drums Band that performs a wide variety of music, rock & roll and surfer tunes.
https://www.facebook.com/Driving-Guitars-112038055838838/?ref=page_internal
Avalons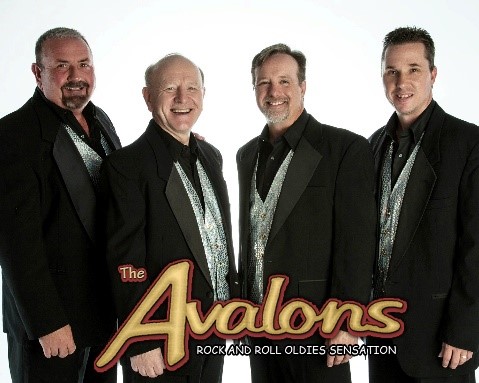 https://www.facebook.com/The-Avalons-266293393610/?ref=page_internal

2023 Featured Marques

• Honda 75th
• Lotus 75th
• Porsche 75th
• Corvette 70th
• Porsche-928 45th


2023 Special Vehicle Tents

• Honda
• Porsche


We will update our list of food and merchandise vendors as we confirm their attendance. We plan to have many of our longtime supporters on hand again. Stay tuned!

Beer will again be on tap! (Valid ID required for sale and service. Cash or Credit accepted)
Show Maps and Programs
o 2023 Vendor Map – Coming Soon!
o 2023 Class Map – Coming Soon!
o 2023 Program – Coming Soon!

Please like, follow, and frequent the website and social sites frequently for updates!
Facebook
Instagram

Meet the 2022 Winners
Congratulations to all our 2022 winners and thank you to everyone who entered, attended, and participated. This event keeps getting better, so be sure to register this year!
See The Winners
Join the Crew
Come join our rapidly growing network of volunteers! Some of the perks to volunteering include a free meal, refreshments, show admission, parking, and event t-shirt!
Volunteer
VIP Experience
The "Friends of the Arthritis Foundation" presents a special VIP experience where you will receive preferred seating, food, refreshment, and more.
VIP