Schedule
THURSDAY - AUGUST 18TH
10th Annual Rolling Legends Tour, Presented by Hagerty Insurance
Welcome to the 10th Annual Rolling Legends Tour, Presented by Hagerty Insurance!
With the success of the last nine years, our 10th Anniversary Tour promises to exceed all expectations you have come to know in previous years thanks to the input and expertise of our new presenting sponsor, Hagerty Insurance.
This year the tour will depart from Dublin Thursday morning and wind its way south through western Franklin County along the scenic Big Darby Creek Preserve with our first destination being SugarCreek Brandworthy-Food Solutions in Washington Courthouse. Upon arrival, we will be privileged guests to one of the largest privately owned car, boat and motorcycle collections as well as their state-of-the-art full restoration shop. All the cars in the collection have been restored there. The private collection consists of over 175 vintage foreign and domestic automobiles, 30 plus motorcycles and several antique boats. We'll also get a glimpse of over 300 unrestored classics waiting their turn for restoration in the bone yard directly behind the facility. Also, as guests of Sugarcreek, lunch will be served during our visit!
Mid afternoon we will depart and head our way back to Dublin along some of the best back roads central Ohio has to offer.
Our last destination will be Hagerty Insurance in the Dublin Bridgepark area. Preferred parking has been reserved for our tour along with a cocktail/happy hour sponsored by Hagerty at their corporate offices. Refreshments and a few specialty cocktails will be offered along with a spread of delicious appetizers! What a great ending to a most fabulous adventure!
Our thanks go to our presenting sponsor, Hagerty Insurance for their sponsorship and future support of the Rolling Legends Tour and a huge round of applause to Sugarcreek Brandworthy-Food Solutions for opening their doors to The Rolling Legends Tour!
Thanks for participating in the fun!
[https://bit.ly/hagertyrollinglegends]
FRIDAY - AUGUST 19TH
The Cruise-In has become a great addition to the original Classic Auto Show schedule. This event is a little more laid back, with cars parked wherever you like on the show field. We have a group of judges that will be voting on their top 50 cars throughout the day and our classic 6-foot-tall trophies will again be handed out from the stage between sets of the band.
Show Hours - 9AM - 10:00PM
Registration - 9AM - 4:00PM
Judging - 12:00PM - 5:00PM
FAF/VIP Event - 5:30PM - 7:00PM
BAND Set One - 6PM - 7PM [BRITISH INVASION]
Awards (6ft Tall Top 50 Trophies) - 7:00 PM
BAND Set Two - 8PM - 9PM [BRITISH INVASION]
SATURDAY - AUGUST 20TH
40th Anniversary Arthritis Foundation Classic Auto Show
The Classic Auto Show started 40 years ago and continues to be a wonderful, very large event that raises much needed funds for the Arthritis Foundation. Autos will be parked in specified locations based on your registration class and judging is a more formal 100-point system.
On Site Registration - 7AM - 11AM
Show Hours - 9AM – 7PM
Judging - 10AM - 3PM
BAND Set One – 12:30PM – 1:30PM [DRIVING GUITARS]
BAND Set Two – 2PM – 3PM [DRIVING GUITARS]
BAND Set One – 4PM – 5PM [AVALONS]
Awards Ceremony - 5PM
BAND Set Two – 6PM – 7PM [AVALONS]
BANDS
British Invasion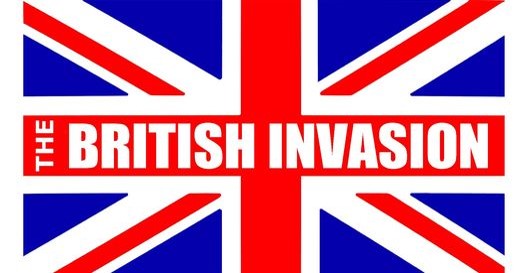 www.TheBritishInvasion.org
www.Facebook.com/TheBritishInvasionPage
Driving Guitars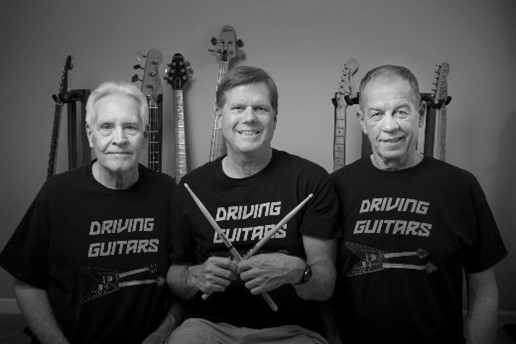 About
Driving Guitars, members of the Danger Brothers, is a unique instrumental Guitar, Bass and Drums Band that performs a wide variety of music, rock & roll and surfer tunes.
https://www.facebook.com/Driving-Guitars-112038055838838/?ref=page_internal
Avalons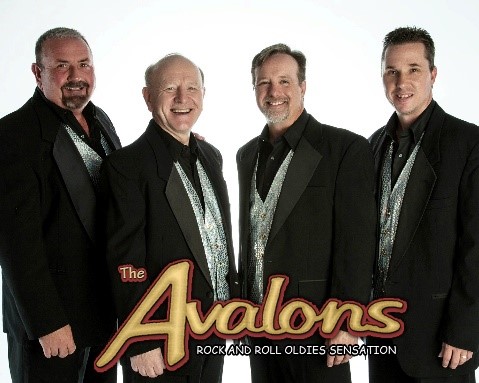 https://www.facebook.com/The-Avalons-266293393610/?ref=page_internal
FEATURED MARQUES
Cadillac – 120th Anniversary
Ferrari – 75th Anniversary
Come see our Special Vehicle Tent featuring Ferrari!
We will update our list of food and merchandise vendors as we confirm their attendance. We plan to have many of our longtime supporters on hand again. Stay tuned!
Beer, Cider, and Wine will again be on tap! (Valid ID required for sale and service. Cash or Credit accepted)
Show Maps and Programs
THE WINNERS!
The winners have been announced! Thanks to everyone who participated. Check the list to see if your favorites earned the top awards.
See The Winners
VOLUNTEER
We have over 100 shifts open that need some helping hands. Shifts are 3-4 hours long and a fun way to give back to the community while getting to see some really great classic cars!
Volunteer
VIP
The "Friends of the Arthritis Foundation" presents an opportunity for persons to elevate their contribution to the Arthritis Foundation and receive a VIP experience during the next AF-CAS show.
VIP