Care & Connect
While we all continue to adjust to the new normal, experts agree the transition from coronavirus pandemic to endemic is likely inevitable. But we are not there yet. Getting there will take time and despite vaccines and boosters being widely available, future surges in coronavirus variants may also occur. You can count on the Arthritis Foundation to help you sort through the confusion, keep you posted on breaking developments and connect you with others for support. See our topics below.
Live Yes! Podcast
Episode 52: COVID Two Years Later
Learn what we now now know about COVID-19 and how it affects the arthritis community, including disease severity and outcomes, vaccine effectiveness, risk factors for long COVID, treatments and more. Also, learn what experts predict about the future of the pandemic, including when restrictions can loosen and how the daily living might evolve.
Listen Now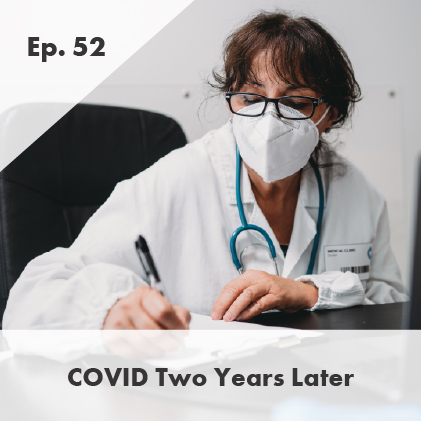 Fourth Booster Vaccine Recommended for Immunocompromised
A CDC advisory committee has recommended that certain people who are immunocompromised receive a fourth mRNA vaccine shot for COVID, including some rheumatology patients being actively treated with certain medications. Learn more in our latest FAQs.
CDC Guidance for Fully Vaccinated Individuals
Given the rise of the Omicron and Delta variants in the U.S., what can you safely do if you've been fully vaccinated? Learn what precautions you should take for travel, indoor gatherings and more.
Read more
.
ACR COVID-19 Vaccine Clinical Guidance
The ACR's COVID-19 Vaccine Clinical Guidance Task Force developed recommendations for patients with rheumatic and musculoskeletal diseases.
Read them here
.
Back to School & COVID
It's daunting — going back to school with still so much uncertainty around us. Know your educational rights and what you can do.
Learn More
Stay Connected
Something we all need these days is connecting with others who deal with similar challenges. Our Live Yes! Online Community and Connect Groups can get you started.
Learn More
Take Control with Expert Advice
Arthritis can make your head spin. But don't worry, we've got you covered. Get tips to help you take control of arthritis and put your mind at ease.
Get Tips
Coronavirus Updates
Sign up today for email updates on coronavirus and arthritis.
Medication Supply Alert
Genentech announced a shortage of intravenous (IV) forms of tocilizumab (Actemra) due to increased demand to treat COVID-19 cases. Please contact your rheumatologist to discuss options.
Read Details Here
Share Your Experiences With Arthritis
By sharing your unique arthritis story, you help put a face on a complex disease so legislators can understand the issues crucial to breaking down barriers to care for all arthritis patients.
Share Your Story