Coronavirus and Arthritis: What You Need to Know
Learn what the current science says about COVID-19 and how it may affect people with arthritis.
Get answers to top questions about the coronavirus and arthritis so you can best protect yourself and your family. As we continue to monitor the pandemic, news about virus may change, so check back regularly.

Infection Risk and Prevention
Transmission and contagiousness
Complications and mortality risk
Protective Measures
Supplements
Get Answers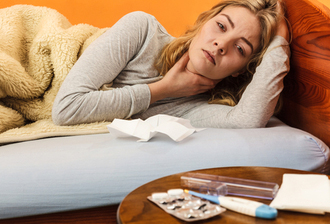 Symptoms and Exposure
Common symptoms and disease course
Immunity and re-infection
What to do in case of virus exposure
Get Answers
Medications and Treatments
Arthritis medications and infection risk
Experimental and approved treatments for COVID-19
Medication shortages
Get Answers
COVID-19 Vaccines
Vaccine news and developments
Vaccine effectivess and response
Recommendations about boosters and more
Get Answers

Juvenile Arthritis and COVID-19
Infection risk and possible complications for children with JA
Symptoms in children
Protective measures for entire family
Get Answers
Recovery and Outcomes
Likelihood of hospitalization and complications with arthritis
Hospital recovery outcomes for people with autoimmune diseases
Mortality risk for people with autoimmune diseases

Get Answers
Coronavirus and COVID-19 Experts
Our gratitude to the following contributors and reviewers:
Joyce Chang, MD, pediatric rheumatologist, Center for Pediatric Clinical Effectiveness at the Children's Hospital of Philadelphia

Jeffrey Curtis, MD, MPH, professor of medicine, rheumatology and immunology and senior scientist, University of Alabama, Birmingham

Liana Fraenkel, MD, a rheumatologist and professor of medicine at Yale Medical School in New Haven, Connecticut.

Michael George, MD, rheumatologist and assistant professor of medicine and epidemiology at the University of Pennsylvania, in Philadelphia

Yukiko Kimura, MD, chief of pediatric rheumatology, Joseph M. Sanzari Children's Hospital and professor of pediatrics at Hackensack Meridian School of Medicine at Seton Hall, South Orange, New Jersey

Silvia Lapidus, MD, pediatric rheumatology, Hackensack Meridian Health in New Jersey

Andrew Laster, MD, rheumatologist, Arthritis & Osteoporosis Consultants of the Carolinas, in Charlotte

Erica Lawson, MD, pediatric rheumatologist and associate professor University of California, San Francisco

Peter Nigrovic, MD, associate professor of medicine, Harvard Medical School, director, Center for Adults with Pediatric Rheumatic Illness (CAPRI), Brigham & Women's Hospital, Boston

Daniel Solomon, MD, MPH, rheumatologist, Brigham and Women's Hospital in Boston, professor of medicine, Harvard Medical School

Richard K. Vehe, MD, director of the Division of Pediatric Rheumatology at University of Minnesota Medical School in Minneapolis

Jennifer Weiss, MD, pediatric rheumatologist, Hackensack Meridian Health in New Jersey

Kevin Winthrop, MD, a specialist in infectious disease epidemiology at OHSU School of Medicine in Portland, Oregon

---
Additional Information
Understanding How COVID-19 Vaccines Work
Learn about the vaccines that help the body fight against the SARS-CoV-2 virus.
What to Expect at Your COVID-19 Vaccination Appointment
Learn what happens before, during and after a COVID-19 vaccination.
Treatments for COVID-19 should be prescribed by your doctor. Learn about common treatments if you get sick.
Learn about distribution efforts in your state.
The COVID-19 Global Rheumatology Alliance is a registry for health care providers to enter data about rheumatology patients infected by the coronavirus. Talk to your doctor about supporting this effort to help clinicians evaluate risks, assess and treat patients.
Arthritis Medication Assistance During COVID-19
Find a list of resources to help answer your questions about medication costs, supply and access during the pandemic.
---
Coronavirus Updates
Sign up today for email updates on coronavirus and arthritis.