Arthritis Today Magazine
Today, get the same kind of great content featured in Arthritis Today magazine now on our website, in a monthly newsletter of tips and updates, and in other ways, such as our Vim pain management app. Below are a variety of useful resources, as well as ways to engage with the arthritis community. Our toll-free Helpline is available to answer your questions and provide resources to help you and your loved ones thrive while living with arthritis. Call the Helpline at 800-283-7800. For back issues of the magazine or more support, see below.
Back Issues and Support
Need More Arthritis Today Information?
A limited number of back issues of Arthritis Today magazine are available.
Achieve Your Goals With Vim
Take back what chronic pain has taken away with the Vim app.
Learn More
Connect Groups
There are others in your local community who understand. Connect to make new friends, share tips and get answers and support.
Learn More
Share Your Experience
In just 10 minutes, your input shapes the lives of nearly 60 million people with arthritis. Your participation influences local programs and research for better treatments and a cure.
Take the Survey
Latest Podcast Episode
Arthritis Is Ageless
Arthritis can affect anyone — even children. Hear real talk about juvenile arthritis from those who have lived with it and how they adapted and overcame obstacles to thrive with JA.
Listen Now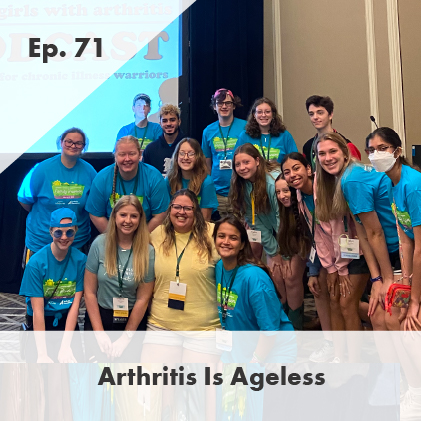 Stay Connected
Want to stay updated on new offerings from the Arthritis Foundation? Submit your name and email address.
Still have questions?
If you have additional questions, please contact our Helpline at 1-800-283-7800 or complete our online form.