Melnor® RelaxGrip™ Shower Head Watering Wand
RelaxGrip handles are designed to eliminate strain on the joints and muscles for outdoor tasks.

Melnor® RelaxGrip™ Shower Head Watering Wand
RelaxGrip™ handles are specially designed to provide the most comfortable grip, so you can get more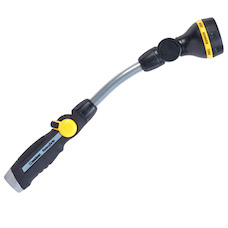 done without the pain and discomfort caused by arthritis. Eliminate strain on your wrists with the thumb control that easily adjust the water flow. The GentleRain™ shower head provides soft watering, great for newly seeded gardens or delicate daisies. Stay in the garden longer with the right tool to keep you flower beds blooming and outdoor space clean this season.
https://www.melnor.com/
Ease of Use Program
Products proven to make life easier
Learn more about the extensive testing these products go through as well as tips for selecting easy-to-use products.

Learn More
Disclaimer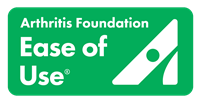 The Arthritis Foundation's Ease of Use Commendation Program recognizes products proven to make life easier for people who have arthritis and other physical limitations. Independently tested by experts and evaluated by people with arthritis, Ease of Use products are easy to use for everyone.
Stay in the Know. Live in the Yes.
Get involved with the arthritis community. Tell us a little about yourself and, based on your interests, you'll receive emails packed with the latest information and resources to live your best life and connect with others.