As an arthritis patient and longtime Arthritis Foundation volunteer, Tiffany has found ways to give back — and to encourage others. She also recommends trying the new Vim app.
By Tiffany Coffman, Denver, Colorado
I've raised two children with arthritis and battle four kinds of the disease myself. I take 36 pills a day, from my prescribed disease-modifying antirheumatic drugs (DMARDs) to over-the-counter pain meds. Honestly, it's been tough at times, but we've gotten through it all, thanks in large part to the many friends we've made in the arthritis community over the past 15 years. I became a passionate volunteer for the Arthritis Foundation because I wanted to give back and help others, like we were helped.
As part of a community of 54 million warriors, we can each do something to fight arthritis by giving what we can — whether that's
volunteering,
advocating or
making a tax-deductible donation.
On World Arthritis Day, we can share hope with each person living with pain.
My family's arthritis journey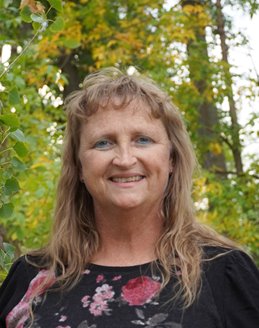 My pain began when I was in high school. I was super active in soccer, marching band and coaching sports at the YMCA. All of that came to a screeching halt when I was diagnosed with rheumatoid arthritis. I hurt all over, especially in my feet, ankles, wrists and fingers. Since then, I've also been diagnosed with osteoarthritis, fibromyalgia and Sjögren's syndrome, all of which are arthritis-related conditions. Soon I will have a bone-scan for osteoporosis, which will be a whole new ballgame.
Arthritis has also affected my children. My son, Christopher, who's now 17 and a high school senior, had symptoms at birth. I took him to the doctor when he was 18 months old to find out why he wasn't walking. A year later, he was diagnosed with juvenile arthritis (JA).
A few years after that, my daughter, Brittany, was diagnosed with fibromyalgia at age 15. Who would have thought it can affect the reproductive system? We learned about that from the Arthritis Foundation, as well as alternatives we could explore when my daughter, now 27 and married, couldn't conceive. I'm thrilled to become a first-time grandma of my adorable new grandson, whom they recently adopted.
I love kids.
Over the years, we've participated in Arthritis Foundation
JA camps
, JA family days and the National
JA Conference
, which were so informative and inspiring to our whole family as my children grew up. Besides my involvement in those, I became a leader and moderator for
Live Yes! Connect Groups
for JA parents, which we've held virtually during the pandemic. My family has also been active in our local
Walk to Cure Arthritis
.
I volunteer for the Arthritis Foundation's
Helpline
, too, when questions come up about JA. I feel the best way to help is to listen and show compassion for what someone believes is their most difficult situation ever. I have learned to be more compassionate. Everyone has an issue, so we make the best with what we have.
I love my job, and I love kids, which is why I've run my own daycare center from home for several years. But watching 10 kids a day can be challenging at times. To keep up and keep me going, I've been using the Arthritis Foundation's new
Vim app
. It's part of the Foundation's overall focus on managing chronic pain, which I also love.
The Vim app can help change your life.
The free Vim app
has so many benefits. I hope you'll give it a try. It's easy to use, which is great for someone technology-challenged like me!


In Vim, I get asked what my pain level is every day — a question I don't usually get asked except at my doctor's appointments. So, I get to monitor my pain over a period of time, see what's triggering my symptoms when, and maybe make adjustments so I'm in greater control.


I have used everything — the app's diet tips, info about yoga, meditation, self-reflection, breathing, different supplements you can use and more. It's all there.


You can set your own short-term goals and keep track of how you're doing. Like walk to the end of the block three times a week. Get in the car and take a ride twice a week. Reach out to a friend for moral support. Just give it time and practice.


The encouragement I get from others in the arthritis community is unbelievably motivating. Besides seeing people cheer me on, I can help others if they're having a bad day. We're all in this together.


With Vim,
you can take back what chronic pain has taken away. Give it a try. I whole-heartedly recommend it!
The invaluable support and resources that have made such a big difference in Tiffany's life are made possible thanks to friends like you. You can power more life-changing research, support and tools by
making a donation today.