Meet Dr. Rebecca Blank: Refractory RA Research Funding Awardee
Dr. Blank's study of the gut microbiome received refractory RA research funding from the Arthritis Foundation
For some people with moderate to severe rheumatoid arthritis (RA), the search for effective treatment is a "wait and see" exercise if their disease does not respond to prescribed medication. The Arthritis Foundation estimates about 40% of RA patients achieve remission and over 10% are not responsive to any available medications.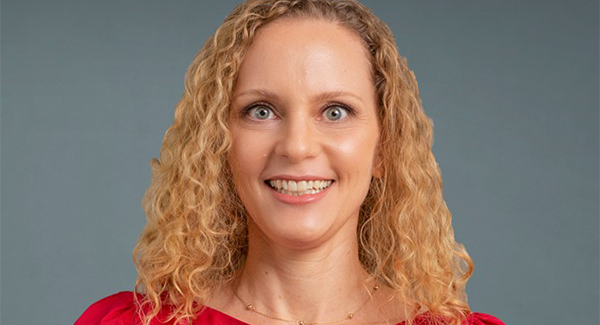 Rebecca Blank, MD, PhD, of New York University Grossman School of Medicine, is the primary investigator on a project examining the mystery of why some patients don't respond to methotrexate, a disease-modifying antirheumatic drug (DMARD). Dr. Blank has been awarded one year of Arthritis Foundation funding of her project, which examines how changes to the gut microbiome impact the likelihood that the patient will respond to methotrexate.

"What continues to drive me in this research is the fact that while methotrexate is effective at calming inflammatory forms of arthritis — it's the gold standard of RA treatment — the treatment ideally should work for far more patients," said Dr. Blank. Dr. Blank is the project's primary investigator, working with her mentor Dr. Jose U. Sher and a research team.

Dr. Blank's project, "Modifying the gut microbiome and systemic immune response to enhance methotrexate efficacy in rheumatoid arthritis patients with inadequate response," is one of four research projects to receive funding through the Arthritis Foundation's 2022 Refractory RA funding program.

Learn more about the science we fund and current funding opportunities.