Edwin Segarra: Coping by Giving Back
See his advice to Hispanic people experiencing arthritis symptoms.
By Diana Romero | Aug. 15, 2023
Some of Edwin Segarra's first childhood memories as a toddler were doctor's appointments, tests and physical therapy. He did not understand why his feet and back hurt so much.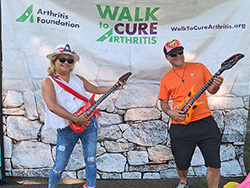 When he was 7, his family moved from his native Puerto Rico to Lowell, Massachusetts, where he was diagnosed at age 8 with
scoliosis
, a curvature of the spine that causes pain and often leads to arthritis and neurological damage. With medical treatments, he was able to be an active kid, he recalls, "playing all kinds of sports like basketball, soccer, tennis and running 5K races."
But as an adult, Edwin's work conditions aggravated his health. "My 30-plus years of work consisted of sedentary production work. Standing and sitting too long devastated me and my body," says Edwin, who also has been diagnosed with
osteoarthritis
and
neuropathy
(nerve-related pain).
Spinal Surgeries, Heart Break
During the first two years of the COVID-19 pandemic, he underwent two spinal surgeries. He was terrified. "I was not able to hold on to any type of employment, and 12 musculoskeletal surgeries were taking me to rock bottom."
Not surprisingly, Edwin's
mental health
deteriorated. He felt weak, had mobility issues, and at the same time he had to deal with doctors retiring, challenges of the COVID pandemic, health insurance changes and personal challenges.
"Arthritis has stolen months, years and decades of my mental, physical and spiritual well-being," he adds. "It breaks my heart. It has caused a strain between myself and my family members because it affects all of us in different ways and not everyone is willing to understand and accept," he says.
Trying to control
pain
and
fatigue
is a continuing struggle for him, but he has found strength and resilience daily by participating in support groups, including the
Arthritis Foundation's Hispanic Connect Group
, and by taking nature walks, meditating, reading and attending church regularly.
Helping Others in the Hispanic Community
Edwin is grateful for the things he can do and for the people who have helped him. He has been giving back by joining the Arthritis Foundation's
Walk to Cure Arthritis
and other activities as well as other organizations, where he focuses especially on helping other people in the
Hispanic
community. He hopes that addressing issues like poor diet, language barriers and macho attitudes will encourage more people in the Hispanic community to be much-needed diverse participants in
clinical trials
and to get the support they need with sensitivity to their cultural identity.
Edwin maintains a positive attitude and leans on his spirituality to get him through tough times. "When you see the results, it's all worth it," he says.
His advice to Hispanic people experiencing arthritis symptoms: "Be proactive, ask for help, seek all necessary
resources
, ask questions and do not give up. Create a good health care team and surround yourself with people who can provide support. Understanding what is happening to our mind, body and spirit will bring peace."
For additional support, check out our
Hispanic Wellness Guide
or
La Artritis en la Comunidad Hispana
.
Story of Yes
Say Yes! Share Your Story
One of the most powerful things you can do to help others living with arthritis is share your story. If you have arthritis, care for someone who does or are making an impact in the arthritis community, your experiences can help someone who may feel alone. Whether you're a patient, caregiver, donor, volunteer or researcher — you can be an inspiration by sharing your Story of Yes.
Share Your Story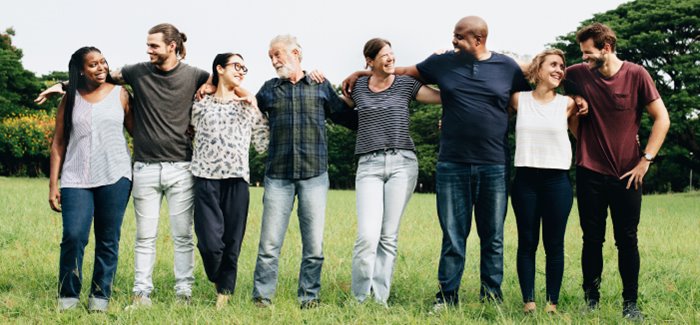 Stay in the Know. Live in the Yes.
Get involved with the arthritis community. Tell us a little about yourself and, based on your interests, you'll receive emails packed with the latest information and resources to live your best life and connect with others.