Putting His Mettle to His Pedals
Diagnosed with osteoarthritis as a young, professional athlete, Carlos Câmara discovered cycling and fell head over handlebars for the Arthritis Foundation's California Coast Classic Bike Tour, presented by Amgen.
By Bryan D. Vargo | June 1, 2023
Carlos Câmara could always rely on his competitive nature to overcome obstacles and fuel his love of exploring — including his latest adventure, biking the western coast of the United States. But what this lifelong athlete and anesthesiology nurse from Palm Springs, California, did not count on was arthritis.
"I grew up doing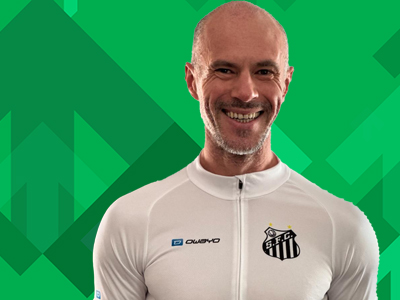 sports. I always loved sports," says Carlos, now 48. In fact, it's what originally brought him to the United States. A soccer player and taekwondo champion in his hometown of Santos in São Paulo, Brazil, Carlos came to the U.S. to compete in the World Taekwondo Championships in 1996, at age 20. Out of 140 athletes, Carlos finished fifth in the tournament.
But years of competing and multiple knee surgeries started to take their toll. "Since I was 21, I've had four knee surgeries [two
ACL reconstructions
in each knee]; at age 21, 22, 23 and 24," says Carlos. "I also have bowed legs, called genu varum, which makes me more prone to arthritis. I started developing the beginnings of arthritis at age 25."
The surgeries left Carlos' knees with little to no cartilage — "bone-on-bone," as he says — and it wasn't long before he was diagnosed with
osteoarthritis
.
"In the beginning it was mainly in my knees," he says. "That's where I started feeling it the most. I didn't stop being active because it's a part of who I am. But it began to get worse in the knees and then the hips."
Finding His Yes
Carlos knew he had to
remain active
to be happy, but he also couldn't run or jump. He needed low-impact physical activity. Like so many with arthritis, Carlos found another way to say Yes to what he loves. In early 2014, he found cycling and it quickly became a way of life for him.
Carlos says, "As a professional athlete in the past I wanted to challenge myself, so I thought, 'Hmm, it would be nice to ride the coast from, like, San Francisco to L.A.' So the day I bought my bike I Googled, 'Rides from San Francisco to L.A.' and 'California Coast Classic' came up as the first thing on my screen. Because of my arthritis and it's through the Arthritis Foundation I signed up for the California Coast Classic the same day."
Call it kismet? Maybe, says Carlos, but one thing's for sure, "It was meant to be," he says. And he dove in — handlebars first.
2014 was Carlos' first
California Coast Classic Bike Tour
(CCC), an eight-day, 525-mile ride along California's scenic Highway 1. The tour is fully supported and helps raise funds for the Arthritis Foundation and its life-changing resources and research that benefit the arthritis community and its nearly 60 million adults and 300,000 children living with the
condition
.
"The Arthritis Foundation is a place where I can go for resources. It's a great organization where we can channel our support by turning our battle into something helpful. The organization is this link between people who want to help and the people who need the help."
— Carlos Câmara, osteoarthritis patient & California Coast Classic rider
Passion Becomes Profession
After his 2014 CCC ride, Carlos became a cycling tour guide for two years, guiding trips in France (along the Tour de France route), Portugal, Italy, California and other locales. Last year, he rode the entire California coast — about 1,300 miles with an elevation gain equivalent to two Mount Everests (29,032 feet x 2 = 58,064 feet). Guiding, he learned the logistics and planning required to take on last year's ride and his next epic adventure, which will include the CCC, of course.
This year, Carlos is riding the entire coast of the United States — from the U.S.-Canada border to the U.S.-Mexico border — meeting up with the CCC Bike Tour in the middle for more than 2,500 total miles over about 20 days. His ride, which will be self-supported with his wife following along in a truck, will average about 125 miles per day and equal five Mount Everests-worth of climbing — 145,160 feet.
"The reason I started doing the extra miles last year and this year is because I really wish every, single mile counted and that I could raise more money to help people with arthritis and to help the Arthritis Foundation find a cure and provide money for research, money for people who don't have the means but are suffering with arthritis, money for families with kids who have juvenile arthritis but don't have what they need," explains Carlos, a father of three daughters. "That's the reason I do it — trying to help others. It's not because I suffer from arthritis."
The CCC "Family"
This year, Carlos is also co-captain of his CCC team, Crazy AF (as in Arthritis Foundation), along with Arthritis Foundation staff member, Jay Little-Gala.
"The tour becomes a big family," says Carlos. "The best part of the whole California Coast Classic is the camaraderie. You meet a lot of people who share the same ideals and have the same goals in mind." Hearing the stories about others living with arthritis along the ride and seeing his own patients who have arthritis at the community hospital where he works as an anesthesiology nurse, has also moved Carlos and inspired him to keep coming back to the tour — year after year. This year will be his fifth CCC.
The view along California's Highway 1 is not too shabby either, he adds. Taking pictures every five miles on the CCC Tour is a must, he says. "The first year, I was the last one into camp in my rider group," Carlos says, laughing. Now he's the first into camp after each day's ride.
Cycling has also helped Carlos' mental health.
"I love exploring. In the Alps, I did a lot of rides myself and just got lost in the environment, visiting little villages. That's one thing about cycling that's very good for mental health — seeing different places, meeting different people, just exploring," Carlos explains. "And when you're riding in a group, there's always the therapy of when you're talking to the person next to you and sometimes you open up about your life like you've never done before because everybody's on the same ground, everybody's enjoying that moment, everybody's going through something together. I've become friends with many people just by riding next to them."
The bonds and benefits of cycling and the California Coast Classic Bike Tour are tangible. Carlos is living proof.
This year, Carlos is pushing all limits — including his fundraising — with a goal of $25,000. Check out his fundraising page today.
Story of Yes
Say Yes! Share Your Story
One of the most powerful things you can do to help others living with arthritis is share your story. If you have arthritis, care for someone who does or are making an impact in the arthritis community, your experiences can help someone who may feel alone. Whether you're a patient, caregiver, donor, volunteer or researcher — you can be an inspiration by sharing your Story of Yes.
Share Your Story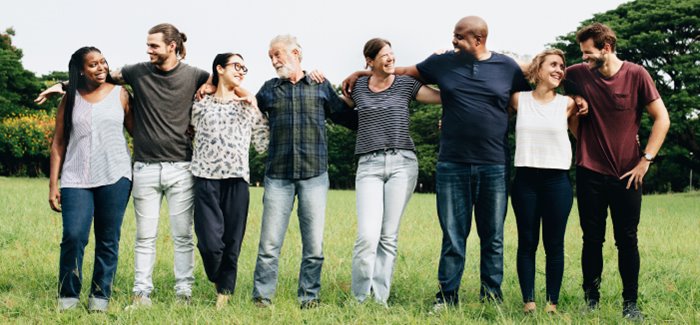 Stay in the Know. Live in the Yes.
Get involved with the arthritis community. Tell us a little about yourself and, based on your interests, you'll receive emails packed with the latest information and resources to live your best life and connect with others.