In the fall of 2021, the Arthritis Foundation's Medical and Scientific Advisory Committee assembled a working group of experts from government and academia to help refine and focus our priorities in rheumatoid arthritis research. Additional discussions about RA research gaps and unmet medical needs will occur during the Virtual Science Symposium on Nov. 18, 2021, at 6:30 p.m. ET.
Rheumatoid Arthritis Working Group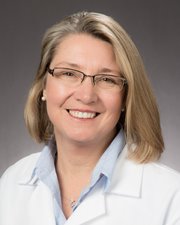 Jane Buckner, MD
University of Rochester
Jane Buckner is the President of the Benaroya Research Institute at Virginia Mason Franciscan Health (VMFH), the Director of Translational Research Program at the Benaroya Research Institute at VMFH, and an affiliate Professor of Medicine in the Division of Rheumatology at the University of Washington. She is also a practicing rheumatologist at Virginia Mason Medical Center. Dr. Buckner's interdisciplinary research combines genetics, immunology and clinical medicine to advance our understanding of the causes of autoimmune diseases including rheumatoid arthritis, systemic lupus erythematosus, and relapsing polychondritis. She has published over 100 peer-reviewed papers, and is funded by the National Institutes of Health, and the Leona M. and Harry B. Helmsley Charitable Trust. Dr. Buckner received her bachelor's degree in chemistry from Carleton College, and her medical degree from Johns Hopkins School of Medicine. She has been honored by the American College of Rheumatology, having received both their Senior Rheumatology Scholar award, and their Arthritis Investigator Award. In 2016, Dr. Buckner received the Life Science Innovation Northwest Women in Life Science Award.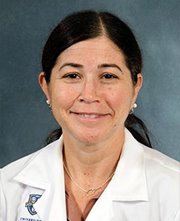 Jennifer Anolik, MD, PhD
University of Rochester
Dr. Jennifer Anolik is an adult rheumatologist who practices in the University of Rochester's Lupus Clinic. Her research interests include the role of B cells in the pathophysiology of human systemic lupus, the study of new immuno-modulatory treatments for lupus, and B cell regulation of bone homeostasis in rheumatoid arthritis. As part of the research group at the University of Rochester she has been one of the pioneers in the use of B-cell depletion for the therapy of autoimmune diseases and investigation of the effects of B cell depletion on immune function in SLE patients. She has also pioneered the use of tonsil and bone marrow biopsy as a means of probing immune dysregulation in autoimmune diseases, including SLE and RA.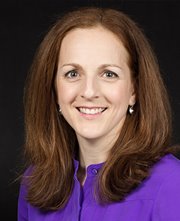 Laura Cappelli, MD
Johns Hopkins University
Dr. Laura C. Cappelli is an Assistant Professor of Medicine at the Johns Hopkins University School of Medicine and Oncology in the Division of Rheumatology, and a faculty member of the Johns Hopkins Arthritis Center. She earned her M.D. from Johns Hopkins. She completed her residency in internal medicine and fellowship in rheumatology at the Johns Hopkins Hospital. Dr. Cappelli also obtained an MHS in Clinical Investigation at the Johns Hopkins Bloomberg School of Public Health. Her primary research focus is rheumatologic adverse effects of cancer immunotherapy including the clinical characteristics, epidemiology, impact on patients, and biologic mechanisms of these adverse events. Dr. Cappelli co-chairs the Immune Related Toxicity Team at Johns Hopkins. In addition, she studies rheumatoid arthritis, focusing on patients with seronegative disease and on the use of autoantibodies as biomarkers.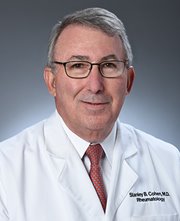 Stanley Cohen, MD
Metroplex Clinical Research Center, Dallas
Dr. Stanley Cohen completed a degree in biology from the University of Virginia and received his Doctor of Medicine with honors, from the University of Alabama School of Medicine in Birmingham. He completed an internship and residency in Internal Medicine at Parkland Memorial Hospital, Dallas, Texas, and a fellowship in Rheumatology at UT Southwestern/St. Paul University Hospital. For the last 43 years he has been involved in clinical trials in inflammatory arthritis. He has been a principal investigator as well as played pivotal roles in protocol development and data analysis and have been an author on multiple peer reviewed articles in this field.The majority of the trials have been pharmaceutical funded trials evaluating new molecules for possible registration. His research group has participated in the development of nearly all the biologic therapies and targeted synthetic Dmards developed for inflammatory arthritis in the last 24 years.
In addition to his research interests he has been involved in training of medical students, residents and rheumatology fellows through his association with UT Southwestern as a Clinical Professor of Internal Medicine as well as his position as co Director of the Rheumatology program at St. Paul Medical Center in Dallas and presently asDirector of the Rheumatology program at THR Presbyterian Hospital in Dallas. He is a past president of the American College of Rheumatology Research Foundation and the American College of Rheumatology and was honored in 2016 with the designation of Master by the American College of Rheumatology. In 2021 he was awarded the ACR Presidential Gold Medal in recognition of outstanding achievements in rheumatology over an entire career.
In addition to the above efforts, he is part of a large single specialty group in the private practice of rheumatology which has 20 rheumatologists in the group providing care to thousands of patients in the Dallas Ft. Worth metroplex.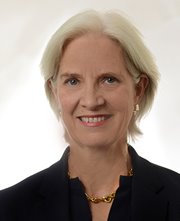 Mary (Peggy) K. Crow, M.D.
Hospital for Special Surgery
Mary (Peggy) K. Crow, M.D., is Physician-in-Chief Emeritus at Hospital for Special Surgery, Professor of Medicine at Weill Cornell Medical College, and Professor of Immunology in its Graduate School of Medical Sciences. Dr. Crow is also Senior Scientist, Co-Director of the Mary Kirkland Center for Lupus Research, and Director of the Autoimmunity and Inflammation Program at Hospital for Special Surgery's Research Institute where she holds the Benjamin M. Rosen Chair in Immunology and Inflammation Research. Dr. Crow received her M.D. from Cornell University Medical College, Internal Medicine and Rheumatology subspecialty training at New York Hospital and Hospital for Special Surgery, and post-doctoral research training at Rockefeller University. Dr. Crow's research has focused on the induction and regulation of human autoimmune diseases, and she continues to investigate the cellular and cytokine mediators of immune system activation and inflammation in those disorders. Her leadership roles have included president of the American College of Rheumatology, president of the Henry Kunkel Society, and she has been co-chair of the Scientific Advisory Board of the Lupus Research Alliance. In 2017 Dr. Crow was named an honorary member of the European League Against Rheumatism, in 2018 she received the Presidential Gold Medal of the American College of Rheumatology in recognition of outstanding contributions to rheumatology over an entire career, and in 2019 she was recognized as a "Notable Woman in Healthcare" by Crain's New York Business.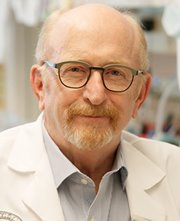 V. Michael Holers, MD
University of Colorado
Dr. V. Michael Holers graduated from Purdue University and Washington University School of Medicine. Following an internship and residency at Barnes Hospital, he was a Rheumatology Fellow at the University of Colorado and then a research postdoctoral fellow at Washington University. After joining the faculty and being promoted to Associate Professor at Washington University, he was recruited in 1993 to the University of Colorado to be the first Smyth Professor of Rheumatology. In 2000 Dr. Holers became Division Head of Rheumatology and served in that role through 2021. He is currently Professor of Medicine and Immunology and the Director of Faculty Ventures within CU Innovations. The historical focus of the Holers' Laboratory research efforts has been on the structure-function relationships and biologic roles of the complement system. Using molecular genetic and model therapeutic tools developed through these studies, the key
in vivo
roles of these proteins in the development of murine models of human disease was demonstrated. From these studies, the Holers' Laboratory also developed and commercialized tissue-directed complement therapeutics that demonstrated in pre-clinical models substantial improvements in efficacy and safety over traditional strategies. More recently the Holers' Laboratory has moved a major focus of research activities to studying the natural history and pathogenesis of human rheumatoid arthritis (RA) prior to and immediately after the onset of clinically apparent arthritis. To accomplish this task, he co-founded in 2002 SERA (Studies of the Etiology of Rheumatoid Arthritis), which is focused on mechanism-based and epidemiologic assessments of high-risk subject populations and the development of prevention strategies. In recognition of these and other efforts, Dr. Holers has been elected a member of the American Society for Clinical Investigation (ASCI) and the Association of American Physicians (AAP). Finally, Dr. Holers is also currently serving as President of the ACR Rheumatology Research Foundation.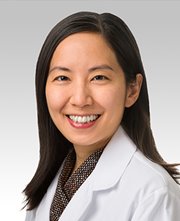 Yvonee Lee, MD, MMSc
Northwestern University
Dr. Yvonne Lee is the Helen Myers McLoraine Professor of Rheumatology and Associate Professor of Medicine and Preventive Medicine at Northwestern University Feinberg School of Medicine. She received her MD from the University of Michigan Medical School and completed her residency in internal medicine at Barnes-Jewish Hospital. She completed her rheumatology fellowship at Brigham and Women's Hospital, while also receiving a Masters in Medical Sciences from Harvard Medical School. Her research program is driven by her passion for enhancing the quality of life of patients with rheumatic diseases. Pain is the primary reason patients seek rheumatologic care, but pain is poorly understood and poorly managed. As such, Dr. Lee's mission is to improve the management of pain in patients with systemic rheumatic diseases, using interventions targeted to specific pain mechanisms. She leads the only group in the U.S. who has a multi-site infrastructure for multi-modal phenotyping of pain in patients with rheumatoid arthritis. She is also actively expanding her interdisciplinary research program into the burgeoning areas of sleep and circadian rhythms and translational studies examining serum biomarkers of pain. Her research program is funded by the NIH, as well as industry and foundation grants.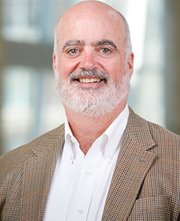 Ted Mikuls, MD
University of Nebraska Medical Center
Dr. Ted Mikuls is the Stokes-Shackleford Professor of Rheumatology at the University of Nebraska in Omaha, Nebraska where he also serves as a staff physician and researcher for the VA Nebraska Western Iowa Health Care System.
Dr. Mikuls is an epidemiologist and rheumatologist, with research interests focused on disease epidemiology, pathogenesis and outcomes in rheumatoid arthritis and gout. He currently leads research efforts of the Nebraska Arthritis Outcomes Research Center and receives active research support from the NIH (NIGMS, NIAMS), VA, Rheumatology Research Foundation, US Department of Defense, and industry. He founded and directs the national VA Rheumatoid Arthritis Registry (VARA) and serves as Director of the Professional Development core for the NIGMS-funded Great Plains IDeA CTR.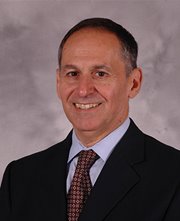 David Pisetsky, MD, PhD
Duke University
Dr. David Pisetsky received his BA from Harvard College in 1967 and his PhD and MD degrees from the Albert Einstein College of Medicine in 1972 and 1973. Following house staff training at the Yale-New Haven Hospital, he was a clinical associate at the National Cancer Institute. He joined the faculty of the Duke University Medical Center in 1978 where he has remained since. He served as Chief of Rheumatology and Immunology at Duke from 1996-2007 and Chief of the Rheumatology Section at the VA from 1978-2019.
Dr. Pisetsky has conducted basic and translational research on the pathogenesis of systemic lupus erythematosus (SLE) and the immunological properties of nuclear macromolecules. Most recently, he has investigated the immune activities of microparticles as well as the immunochemical properties of antinuclear antibodies. In 2001, he was awarded the Howley Prize from the Arthritis Foundation for his work on the immune properties of DNA. In 2016, he received the Presidential Gold Medal from the American College of Rheumatology.
From 2000-2005, Dr. Pisetsky served as Editor of
Arthritis and Rheumatism
and, from 2006-2011, he was the first Physician Editor of
The Rheumatologist
. He has been an Associate Editor of the
Annals of the Rheumatic Diseases
since 2012. He served as the President of the United States Bone and Joint Initiative from 2015 to 2017.
William H Robinson, MD, PhD
Stanford University
Dr. William Robinson's laboratory's overarching objective is to elucidate the molecular and cellular mechanisms underlying autoimmune diseases, and to leverage these insights to develop next-generation diagnostics and therapeutics. Dr. Robinson draws on his experiences as a researcher, clinician and entrepreneur – to lead researchers and clinicians to decipher the mechanisms underlying pathogenic and protective immune responses, and to turn our scientific discoveries into tomorrow's transformational solutions. Dr. Robinson serves as the Chief of the Division of Immunology and Rheumatology.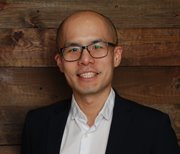 Kevin Wei, MD, PhD
Harvard Medical School
Dr. Kevin Wei is an Assistant Professor of Medicine at Harvard Medical School and an associate rheumatologist at Brigham and Women's Hospital. Dr. Wei received his MD and PhD from Stanford University, followed by internal medicine residency and rheumatology fellowship at Brigham and Women's Hospital. Dr. Wei's research focuses on identifying novel therapeutic targets in inflammatory diseases using single-cell and spatial transcriptomics technologies.
Areas of opportunity for rheumatoid arthritis research being discussed by the working group include:
Initiation and Evolution of Disease
-Genetic risk and contributions of rare variants
-Environmental triggers – e.g., microbial, metabolic
-Regulation of protein modification
-Lessons from early-/pre-RA
Pathogenic Mechanisms
-Transition from biologic risk to breaking immune tolerance
-Transition from systemic to joint-localized disease
-Adaptive immune system-stromal interactions
Disease Phenotypes
-Mechanisms of seronegative RA
-Biomarkers of severe disease/prognosis
-Lessons from Accelerated Medicines Partnership – synovial endophenotypes
Comorbidities
-Mechanisms of cardiovascular disease
-Mechanisms of bone resorption
-Implications of comorbidities for patient management
Therapeutic Response
-Refractory RA – responders vs. non-responders
-Strategies and biomarkers for response, remission and de-escalation
-Stratification for therapeutic trials
-Contributions of pain to treatment response
Patient Management
-Comparative effectiveness of current therapies
-Patient compliance
-Management of residual pain
-Sleep and diet
-Point of care ultrasound and wearable technology