Meet Our Science Team
Get to know the team that keeps our scientific strategy and initiatives on track, on the cutting-edge and patient-centered day after day. 
Maria Vassileva, PhD, Senior Vice President, Scientific Strategy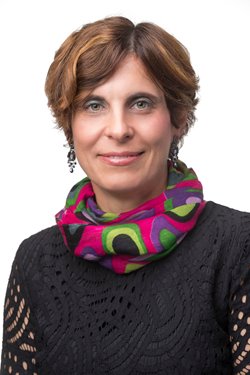 Maria Vassileva, PhD, leads and directs all aspects of the scientific program at the Arthritis Foundation, including strategic planning, development and evaluation of all research programs. She collaborates with national and international scientific groups and serves as a leading voice nationally for arthritis scientific research. As SVP of scientific strategy, Dr. Vassileva ensures the Foundation's role as a conceptual and programmatic leader in arthritis research and drug development.
Dr. Vassileva earned her Bachelor of Science in biology and chemistry with a minor in mathematics, and she holds a Doctor of Philosophy in biochemistry and cellular biology from the Johns Hopkins Bloomberg School of Public Health in Baltimore, Maryland, with a Vaccine Science and Policy Certificate.
Prior to the Arthritis Foundation, she was director of clinical research at Navitas Clinical Research, a global contract research organization. She has also served at the Foundation for the National Institutes of Health (FNIH) as a senior scientific program manager and then director for strategic program development at Social & Scientific Systems.
At FNIH, she oversaw a portfolio of complex clinical public-private partnerships, including the Accelerated Medicines Partnership in Type 2 Diabetes and all programs under the Biomarkers Consortium Metabolic Disorders Steering Committee umbrella, including musculoskeletal disorders and bone quality. She is an expert in biomedical public-private partnerships and multi-stakeholder collaborations and has been a project director on multiple government scientific contracts.
Email Dr. Vassileva at [email protected]
Jason Kim, PhD, Vice President, Osteoarthritis Research Programs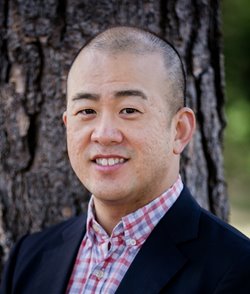 Jason Kim, PhD, leads and directs the Arthritis Foundation's science agenda and multiyear strategy for osteoarthritis, which is by far the most prevalent form of arthritis. He directs strategic planning advisory committees, develops and evaluates research programs and manages the scientific awardee portfolio.
Dr. Kim also directs and oversees the Arthritis Foundation's Osteoarthritis Clinical Trial Network (OACTN), a nationwide network of the top investigators, thought leaders and clinical research sites, with a focus on understanding and solving osteoarthritis, specifically post-traumatic osteoarthritis.
Previously, Dr. Kim developed in vitro diagnostic products for sickle cell disease, thyroid disorders, cardiac disease and cancer. As a former chief scientific officer, corporate scientist and product developer, he has led teams in design control, manufacture transfer, quality control and regulatory approval for commercial launch.
Trained as a chemist, he received his Bachelor of Science degree from UCLA and his PhD from UNC Chapel Hill. He completed his postdoctoral training at the U.S. Naval Research Lab in Washington, DC, and authored the book The Microflow Cytometer.
Email Dr. Kim at [email protected]


Kristen Mueller, PhD, Vice President, Autoimmune Arthritis Research​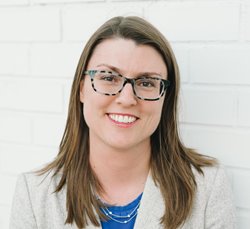 Kristen Mueller, PhD, leads and directs the Arthritis Foundation's scientific strategy and related programs for rheumatoid arthritis (RA) and juvenile arthritis (JA). This includes working with the Rheumatoid Arthritis Working Group to help accelerate research and identify gaps and unmet medical needs of RA patients. Dr. Mueller also manages the Arthritis Foundation's partnership with the Childhood Arthritis and Rheumatology Research Alliance (CARRA), to bring the best care to and advance the research agenda for patients with JA.

Previously, Dr. Mueller directed the research grants program at the Melanoma Research Alliance. She also spent eight years as a Senior Editor at the journal Science, where she orchestrated the peer review process for manuscripts related to immunology, autoimmunity, and cancer immunology and immunotherapy.

Dr. Mueller is a member of the Board of Directors of the Health Research Alliance (HRA), a collaborative member organization of nonprofit research funders that is committed to maximizing the impact of biomedical research to improve human health.

Dr. Mueller received her BA in biology from Carleton College and her PhD in immunology from the University of Minnesota. She completed a postdoctoral fellowship in immunology at the National Human Genome Research Institute of the National Institutes of Health.

Email Dr. Mueller at [email protected]

Michele I. Andwele, MBA, Senior Director, Integrated Health Partnerships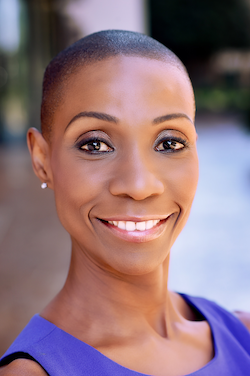 Michele. I. Andwele has over three decades of experience in healthcare provider (HCP) engagement and relationship management, health promotion, patient education and chronic disease management. She leads and directs the Arthritis Foundation's HCP engagement strategy.
Since joining the Arthritis Foundation in 2013, she has developed a first-in-class suite of health promotion and patient education programming and resources designed to educate, encourage, and empower adults and children living with different types of arthritis and related pain conditions to optimize their quality of life and improve health outcomes.
Under Michele's leadership, the Foundation has developed strong relationships with thought leaders, physicians, surgeons and allied health professionals from the nation's leading healthcare institutions, academic centers, professional organizations, and government agencies.
Prior to joining the Foundation, Michele held senior leadership positions with communication agencies, healthcare companies and in politics, and has consulted for public health agencies and departments.
Michele holds a BSc in Journalism from Florida International University and an MBA from Nova Southeastern University. She is a member of the American Public Health Association and an expert in the areas of minority health, cultural competency, and health disparities.
Email Michele Andwele [email protected]

FAQs
For questions about our science grants portfolio or rheumatology workforce development, please email AFscience(at)arthritis.org.
For all other inquiries, please contact our Helpline at 800-283-7800 or fill out our form.