Supporting Sponsors Who Help Fight Chronic Pain
Dealing with life-altering pain is what arthritis patients like you say is your top challenge. That's why we offer solutions to help you along the way. Our Supporting Sponsors make those resources possible.
Special thanks to Supporting Sponsors who help people with arthritis win battles in their fight against chronic pain.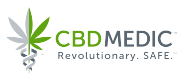 Since 2020, CBDMEDIC™ has supported the Arthritis Foundation in our fight to conquer arthritis and provide important resources to this community. The company offers two products designed to provide temporary relief of minor aches and pains associated with arthritis — the Arthritis Aches & Pain Relief Ointment and Arthritis Aches & Pain Relief Cream. It is part of Charlotte's Web, a certified B-Corp whose mission is to improve lives, naturally. To learn more, visit www.Charlottesweb.com/cbdmedic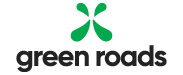 Green Roads is a pharmacist-founded wellness company dedicated to helping each person find the healthiest version of themselves through the power of plants. They offer a premium line of pharmacist-formulated wellness products, many featuring CBD and other cannabinoids and have earned more than 30,000 5-Star reviews from customers. Whether you need to relax, sleep, manage stress, move more freely or perform at your best, Green Roads has lab-tested products made to help you OWN THE DAY™. To learn more, visit Green Roads.

Tylenol has been an esteemed partner of the Arthritis Foundation for the past two years. With their support of patient programs, such as the pain initiative and engagement in Walk to Cure Arthritis, Tylenol is a valued partner — we appreciate both their partnership and their efforts to champion the fight against arthritis. For more information on Tylenol, visit www.tylenol.com.