From local communities to state legislatures and policy makers to the federal level, volunteers fuel the Arthritis Foundation's advocacy success. Here's a look at those who lead the way in changing laws and regulations to help people living with arthritis.
State Advocacy Chairs and Committees: Boots on the Ground
State Advocacy Committees are the embodiment of our "boots on the ground" work. Chairs and Committee Members serve as the eyes, ears and voices of the Arthritis Foundation at the state level, communicating with Advocates regularly about upcoming action opportunities, news updates and exciting events. As our program shifted over the past year, State Advocacy Committees took on an important role in communicating with their state Advocates.
Each Committee is led by a dedicated
Chair along with Co-Chairs and Vice Chairs
. We are so grateful for the hard work done by our Chairs to ensure their state Advocates stay up to date and feels heard.
Platinum Ambassadors: Taking Advocacy to the Next Level
Platinum Ambassadors are an elite group of Ambassadors who go above and beyond the call of duty by accomplishing a challenging list of requirements. We are thrilled to honor the
52 Platinum Ambassadors
from 2020.
Platinum Ambassadors are the Arthritis Foundation's most dedicated advocacy volunteers. They are experts in storytelling, asking the right people for what's needed to help people living with arthritis and raising awareness about arthritis-related issues. Arthritis advocacy would not be the same without the hard work and dedication from our Platinum Ambassadors.
National Advocacy Committee: Brainstorming for the Future
The National Advocacy Committee (NAC) is a group of 11 dedicated volunteers that serve as advisors to the staff Advocacy Team. The NAC responds to rapid-fire requests for input on breaking issues related to access, policy priorities, grassroots opportunities and more. Each member of the Committee shares his or her unique perspective as a patient, family member, caregiver, health care provider or health care professional to advance the important work we do.
Thank you to our NAC Co-Chairs: Dennis Ehling and Ted Cadwell
Thank you to our NAC Members: Bryan Springer, Carrie Beach, Deb Constien, Julianne Goodfellow, Kevin Brennan, Nadina Rosier, Peter Fischer, Suzy Szasz Palmer, and Wesley Mizutani, MD.
2020 Advocacy Awards
We were pleased to present several awards during the 2021 Virtual Advocacy Summit this past February to some of our outstanding volunteers.
The
Edward M. Kennedy Advocacy Leadership Award
is in memory and honor of Senator Kennedy's distinguished public service. It recognizes and fosters individual advocacy and altruism to those affected by arthritis. The Edward M. Kennedy Advocacy Leadership Award was presented to Heidi Barrett and Kathy Geller.
Heidi Barrett is from Everett, Washington, and is a mom to five kids. She and her four youngest all live with psoriatic arthritis. Heidi has earned the Platinum Ambassador award several years running and stays actively engaged with the staff Advocacy Team to move the needle on new initiatives.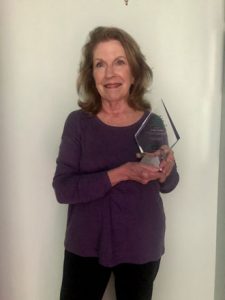 Kathy Geller is from Watchung, New Jersey. Kathy's affiliation with the Arthritis Foundation spans over 25 years. Prior to being elected chair of the local leadership board in 2014, she served as senior community manager and exercise specialist for the Arthritis Foundation's New Jersey chapter for seven years.
The
Emerging Leader in Advocacy Award
goes to a young individual, aged 21 or under, who has demonstrated public service to those impacted with arthritis in their community. The Emerging Leader in Advocacy Award was presented to Ela Chintagunta and Lorenzo DiDesidero.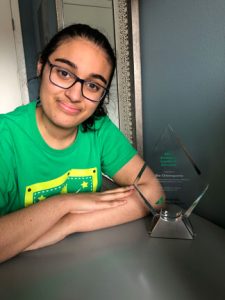 Ela Chintagunta, 18, is a high school senior from Evanston, Illinois, who was diagnosed with juvenile arthritis when she was 13 years old. Luckily, Ela has been in remission for a few years now due to medications. Since her diagnosis, Ela has been increasingly involved with the Arthritis Foundation. She volunteers for local events, coordinates her own Walk to Cure Arthritis team, served on the teen planning committee for the 2020 Juvenile Arthritis Conference, and volunteered with the Chicago office during her sophomore year. Ela has been a dedicated Junior Ambassador since the program began several years ago. She has gone so far as to use her winter break from school to work with the Advocacy Team to improve the program's orientation materials and smooth the transition from the Junior Ambassador program into the adult Ambassador program.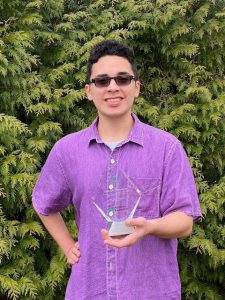 Lorenzo, also 18, is a high school senior from Mount Sinai, New York. Lorenzo knew that the pain he was experiencing at age 7 wasn't normal. At age 11, he finally received his diagnosis of juvenile arthritis. Lorenzo has been a dedicated Junior Ambassador since he joined a few years ago, and served on our Junior Ambassador Task Force to help reshape the program. Lorenzo and his family participate in almost every corner of the Arthritis Foundation, volunteering for Walk to Cure Arthritis, advocacy, local events and more.
Join Us in the Fight for Access
Advocacy is a community of voices speaking up for better access to care for people living with arthritis. The Arthritis Foundation is so grateful for the dedicated volunteers that continue to find new ways to raise awareness, share their stories and urge their legislators to support the fight for better access to care. Learn more about how to become an Advocate by signing up for our
Advocacy in Action newsletter
.