By Shelly Umstot | February 13, 2023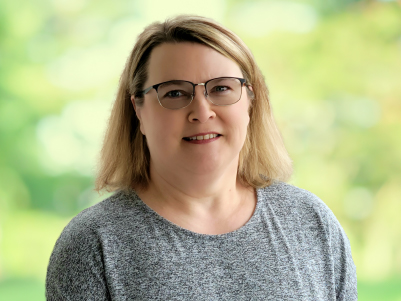 For 34 years, I have been a registered nurse. My first position in a hospital was on an orthopedic floor with many post-operative patients following total
joint replacements
. At that time, these patients stayed in the hospital for about three weeks for recovery and physical therapy. We taught the importance of good nutrition, such as increased protein and fluids in their diet to promote healing. Nurses ensured that all other bodily functions were working correctly and that the patient had sufficient pain control. We made sure the blood thinners were doing their job of preventing blood clots. The therapists worked on motion and flexibility at least twice daily.
Fast-forward to the present: I continued teaching post-op patients these same things as I worked in multiple physical rehabilitation facilities and as a home care nurse. Patients are now usually discharged after only 24 hours in the hospital, but they need this same teaching and therapy. Some choose to have their treatment at home, while others go to outpatient facilities.
My Story
On November 29th, 2022, my left knee was replaced at an orthopedic hospital near my home. I chose my surgeon and this facility because they had the most
successful outcomes
of any of my choices. As a nurse working with this doctor, I knew his patients had few infections and minimal post-op complications. This hospital had a plan for each patient from before their procedures until months after the surgery. They used the newest technologies and were ranked No. 1 in the state. The staff was efficient, professional and compassionate, with delighted customers and positive reviews.
Osteoarthritis is the reason I had to have a knee replacement. My left knee was swollen, painful and challenging to walk on. Years of volleyball, nursing and being overweight caused my knee joints to become bone-on-bone. I had corticosteroid
injections
for over a year, but
I wasn't getting relief from the pain
and my knees gave out as I walked.
After Surgery
After my procedure, I heard the same information that I had been teaching for years:
Move, move, move! Get up and walk at least every hour while awake.
Keep those physical therapy appointments and listen to the therapist.
Extension of the knee is as essential as flexion.
Take your pain medication on a schedule. Do not let it get too intense before taking it.
Take baby aspirin twice a day to prevent blood clots (or other blood thinner as ordered by your doctor).
Protein and increased fluids are essential for nutrition and wound healing.
See your surgeon for a follow-up as scheduled.
I've got this, right? What was I thinking!
Weakness. This was something I was not anticipating. Weakness and pain equal no motivation to "move, move, move" or flex and extend!
Why did I choose outpatient therapy? And why did I schedule for 7:30 a.m.? It is hard to get into the car to go out!
Take my pain medication on a schedule when I just want to sleep? By the time I wake up, the intense pain has awakened me!
Taking a blood thinner is easier to remember if you set an alarm.
Nutrition … I must eat to take pain meds, eat to feel more energy and drink fluids to keep up my blood volume. Who forgot that drinking makes you have to get up more to go to the bathroom, and taking pain meds makes your bowels slow down?
Keeping an appointment with the surgeon the week after surgery? How will I get there, and how far will I have to walk to the door?
Anticipate the Struggle and Keep Your Eyes on the Prize
The reality of my first three weeks post-op hit me hard! I had been telling patients for years what to expect, and I knew each step by heart. But doing them myself was overwhelming! The advice I would give anyone considering the surgery:
Be prepared.
Make sure to have your walker and a cane before the big day.
Adapt your bathrooms before going in for the procedure. Handrails are a must.
Get that shower chair! If not, feeling secure in the tub/shower will be hard.
Have a bedside commode handy for nighttime if you are far from the bathroom.
Have pillows available to elevate and stabilize your leg.
Have ice packs or an ice machine to use for swelling and pain control.
Exercise your thighs (front and back) ahead of time! Strength will be needed in those muscles more than any others.
Have a capable caregiver (with lots of patience) to assist you through the process.
Trust your professional caregivers and listen.
After those first three weeks of misery (in which I promised myself I would never have my other knee replaced), I started feeling less pain. I was bending at my knee much better than I had in years. Steps were not as hard to do as they had been. I could sit on the floor with my granddaughter and play without wondering how I would get up.
Three months after my left total knee replacement, I am so glad I had the procedure. I am more mobile and flexible. Last week I walked around the zoo with my family, which I would not have attempted before surgery. I am exercising at home to keep my flexibility and motion, and riding a recumbent bike. My goal
before having the right knee done
is to lose more weight to put less stress on my joints.
Being the patient was eye-opening! The teaching is tried and true, but being on the other side has taught me to be more compassionate while doing it. I will encourage as well as instruct, and patients will get the support they need from someone who has been there and done that.
Stay in the Know. Live in the Yes.
Get involved with the arthritis community. Tell us a little about yourself and, based on your interests, you'll receive emails packed with the latest information and resources to live your best life and connect with others.