Native Salvadoran Feels Honored to Help Empower Other Hispanics
Vanessa Lazo says her co-leadership of our Hispanic Connect Group keeps her motivated and encouraged.
Vanessa Lazo's involvement with the Arthritis Foundation started when she was in school to become a nurse practitioner. Then she earned a fellowship to work with an organization to develop programming.
Arthritis is a cause near to her heart as someone with scleroderma in combination with arthritis. "I have arthritis in my hands that I struggle with and have pain all the time," she shares. "Thankfully, my rheumatologist has kept me functional and healthy."
Vanessa started out by helping with the Arthritis Foundation's JA camp program. "I loved it," she says. "When I found out about the camps, I felt so much joy in my heart. I really felt this giant passion and knew immediately it would be the perfect fit for me." She created programming to help kids manage their arthritis at the camp, which expanded to other camps and local groups.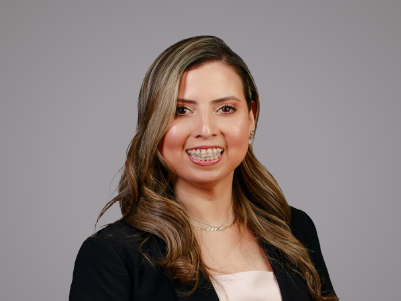 "I've never wanted this disease to define me," she points out. "I think it's just a really good connection for me. And I always feel honored to be able to empower anyone else."
Vanessa graduated from her nurse practitioner program a few years ago and hopes to go into rheumatology. She is currently working in a family practice, and she continues to learn more each day. She still regularly attends Arthritis Foundation JA Family Summits (previously known as the National JA Conferences).
A native of El Salvador who moved here when she was 17 years old, Vanessa was a natural choice to voluntarily co-facilitate the Foundation's Hispanic Connect Group. "I always come out feeling so motivated myself as I learn about all the stuff patients have to deal with and how amazing the members of the Arthritis Foundation are," she says.
"Even though I've been volunteering, I feel like I'm the one who comes away with all the benefits of feeling motivated, empowered and encouraged," she adds. "I love that feeling of camaraderie and having a family of other people who understand what patients go through.
"Some patients struggle in my current family practice. I think it's important to have a community like other Arthritis Foundation champions do, so that they can succeed, too. I think that there's power in that."
Vanessa understands a few of the barriers the Hispanic community faces when receiving care. "I think there is a lot of stigma around a diagnosis of arthritis. A lot of people feel ashamed that they have arthritis, so they might feel isolated and don't want to ask for help. It may not have anything to do with how they were brought up. It's just a lack resources and not knowing what's available."
At the end of the day, Vanessa's hopes for the Hispanic Connect Group are straightforward. "I hope I can deliver what the Arthritis Foundation delivers overall, which is a community of support and easily available resources. I think having those resources really empowers people and gives them hope for a better life. I want to create a positive environment where people can receive the tools that will help them overcome challenges of their condition."
Another great resource for the Hispanic community is the Arthritis Foundation's Helpline (llamar ayuda), which offers assistance in Spanish and other languages: 800-283-7800. For additional support, check out our Hispanic Wellness Guide or La Artritis en la Comunidad Hispana and register for our free webinar on Sept. 28, Controle Su Artritis y Viva Su Mejor Vida.
Story of Yes
Say Yes! Share Your Story
One of the most powerful things you can do to help others living with arthritis is share your story. If you have arthritis, care for someone who does or are making an impact in the arthritis community, your experiences can help someone who may feel alone. Whether you're a patient, caregiver, donor, volunteer or researcher — you can be an inspiration by sharing your Story of Yes.
Share Your Story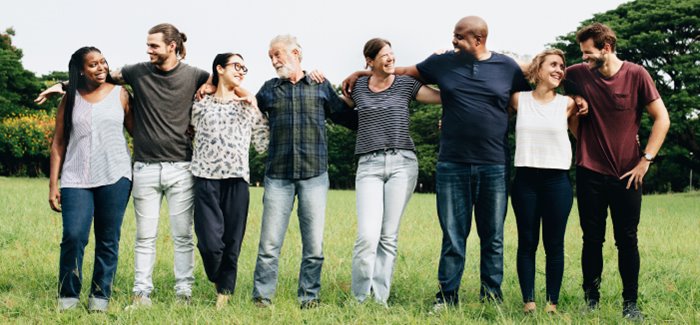 Stay in the Know. Live in the Yes.
Get involved with the arthritis community. Tell us a little about yourself and, based on your interests, you'll receive emails packed with the latest information and resources to live your best life and connect with others.