Military Vet Offers Encouragement to Other Vets With Arthritis
Leading a support group to help others helps this veteran manage his arthritis pain.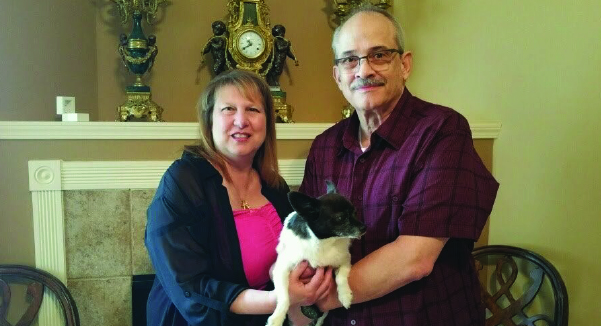 By Tony Williams | Feb. 2, 2023
Allan Silberstein decided he wanted to help others who have gone through the kind of pain he has experienced. That's why he raised his hand to co-facilitate our
Live Yes! Connect Group
for past and present members of the U.S. armed forces, to offer guidance in their journeys.
Al has no doubt that his long career in military service led to his recent challenges with
rheumatoid arthritis
and
osteoarthritis
. "All the push-ups, sit-ups, running, gun fire, lifting heavy things all the time and riding motorcycles — those are absolutely related to my current conditions," Al says. "I don't believe the military fully understands the impact of physical strains on its members over time. I'm 100% disabled now, and I believe it's from the years of abuse on my body."
Al joined the U.S. Army in 1975 and was on active duty for 26 years before switching to civil service for an additional 10 years. He worked his way up to sergeant first class/E-7, including time spent as a medic while also pursuing his master's degree. As an education specialist, he assisted the Army Recruiting Command to enlist future soldiers while helping educators understand the tools that have been developed to assist them in teaching. Today, he's happily and totally retired.
Al's major interest now is spending quality time with his wife, Angela (pictured here with him and their "protector" puppy). "That's not a hobby. That's a way of life. And having a partner is a good way of life."
How Arthritis Has Affected Al
In retirement, Al admits: "I'm a structural mess. I have osteoarthritis and rheumatoid arthritis. I'm on several different medications, including infusions for arthritis and low immunoglobulin levels. I've had two knee replacements and three hip replacements. My spine is fused." He also has three implanted stimulators to help him manage his conditions.
Al says his bond with the Arthritis Foundation just fell into place. "I don't like to get involved in these things," he says. "But if I can connect with my military brethren with arthritis, and help them out, like this Arthritis Foundation opportunity has given me, that's my calling. I'm a proponent of the holistic approach. A lot of people think a pain pill is what they need. But I want to help them understand there are other options besides narcotics unless absolutely necessary."
Why did he decide to help lead this Connect Group? "I want this group to be a safe place for participants to share their thoughts, without judgment. And to be able to talk openly and honestly about their experiences," Al says.
Try These Alternatives to Help Relieve Pain
Al also recommends considering other alternatives. "Neurostimulation has been around for about 30 years. It affects the nerves and redirects the pain stimulation to offset things like the tingling sensation you have in your arms and legs or pain."
"Music is another great distraction," Al says. "Or getting involved in an organization that helps you understand and deal with the pain. Some people might like gardening, some people may like doing jigsaw puzzles, others may like going to the movies. Whatever that is, it's an alternative to a normal routine and may have a positive impact in what they're dealing with."
Mindfulness
may help, too. "Mindfulness will help you in understanding. It will give you a place to go, to help you control and live with the disease better. I'm a big proponent of mindfulness."
Al recommends the Arthritis Foundation's resources for help. "The Foundation's plethora of resources is fabulous, which includes information about what the Arthritis Foundation/Veterans Affairs partnership provides," Al says. "They help open your mind to possibilities you may not have thought about. In the end, it's all about attitude. And we control that."
Learn more about the Arthritis Foundation's
partnership with the U.S. Department of Veterans Affairs
and get insights on
arthritis and the military
, as well as
pain management
solutions.
Sign Up for Updates
You have much to gain by staying on top of the latest information, tips and resources offered by the Arthritis Foundation and our community. Learn about upcoming webinars, new e-books and podcasts, medical breakthroughs and more. Be in the know and live your best Yes.