By Allison Wilcosky | April 4, 2023
It started with go-karts.
In the 1990s, Mark Whited started working for Kroger's division office in Memphis, Tennessee, and they encouraged him to find a charity of choice. As he looked, he noticed that the Arthritis Foundation was doing go-kart races to raise money.
"That's how I got started," Mark says. "We did the go-kart races, raising money that way. We had a ball."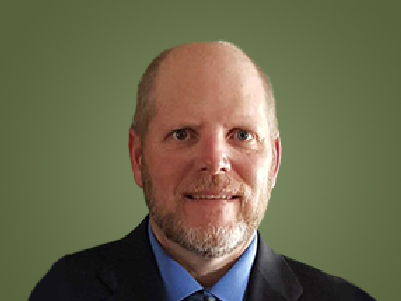 Eventually, Mark's job took him to Cincinnati and he stopped at a booth set up by the local office. He decided to introduce himself and he happened to run into a co-worker, Mayro Kanning, who had
rheumatoid arthritis
and had also stopped by the booth. After volunteering with the Foundation and working with Mayro for a few years, Mark's passion grew — in no small part due to Mayro and her journey.
"Mayro just became my inspiration, absolutely my inspiration. She asked me to join the
Walk to Cure Arthritis
team, Mayro's Milers. The next year, she asked me to lead the walk team. Eventually, she brought me to a couple of board meetings to help tell our story of what we did for the walk team, because every year, we were the No. 1 fundraising walk team."
Mark was asked to join the Cincinnati leadership board, eventually chairing the fundraising committee and continuing to lead the walk team. Additionally, he serves on the local Bone Bash Planning Committee. But Mayro's influence helped fuel Mark's passion.
"This is where my heart and passion is: to help people such as her. When she was working every day at Kroger, she would have to get up at 4 a.m. to be able to get ready to be at work at 7:30 a.m. Every time I don't want to get out of bed, I think about that. It helps me tell the story to others."
A Walk in Memory
Over the last 15 years, Mayro's Milers has raised more than $500,000 for the Arthritis Foundation mission. Through it all, Mayro and Mark were a dream team.
"We had a really good core group of people that worked on the walk team and actually set up a tent to give out food, samples and coffee. I mean, I was the lead for the walk team, but she was the boss. And we all knew that. We always teased her about it, too. Mayro told you to do something and you did it. She was just that way, and we all loved it. She knew what she wanted and how to get things accomplished. I learned a ton from her that way."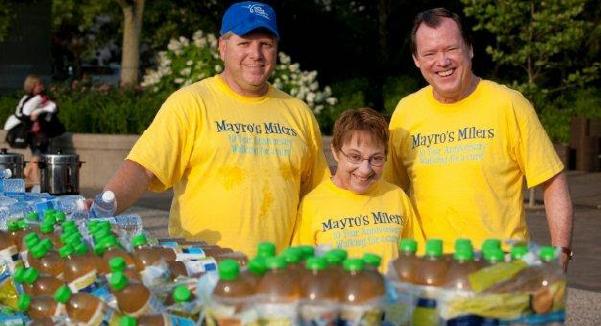 Sadly, Mayro passed away in late 2022. Mark continues to carry on her legacy as he faces the first walk without her.
"Overall, the walk will embrace her passing and what she meant to this walk for so many years. She was on the planning committee forever. She organized so much outside of our team for the walk for so many years and they're working on that. Personally, we're setting a goal to get more people than we've ever had before out there to honor her. I don't know how we'll capture her passion. She worked tirelessly at this. She never complained about anything ever. Her passion was contagious. All this benefitted from her."
In 2023, Mark received the Champion award, seven years after Mayro received the same honor. But Mark's work is far from done.
"I'm not out to get recognition. I want to help people and help the cause and find a cure."
Stay in the Know. Live in the Yes.
Get involved with the arthritis community. Tell us a little about yourself and, based on your interests, you'll receive emails packed with the latest information and resources to live your best life and connect with others.