By Allison Wilcosky | June 8, 2023
Kelly Beerman has always been active and fit from hiking, biking, swimming and other activities. But nine years ago, he experienced pain in his foot. Thinking it might be a fracture, he went to his doctor, who diagnosed him with
gout
. "That sort of blew me away, because I'm pretty healthy," he says.
It wasn't his first experience with a form of arthritis, however.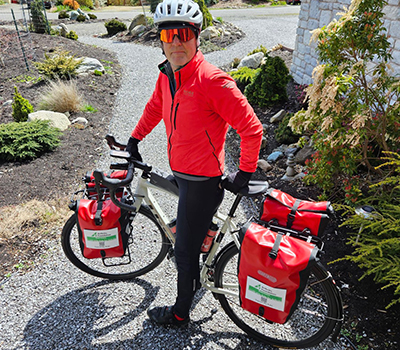 "My mom was crippled by
rheumatoid arthritis
. It was terribly debilitating for her and her lifestyle. That's where I really gained awareness, probably a couple decades ago, of how bad this affliction is," he says.
Earlier this year, Kelly found himself between jobs and wanting to do something purposeful.
"I feel it's really important to give back more than what we've taken as a human in this world," he says. "I do simple things throughout the year with friends, volunteering here and there, but I wanted to do something on a greater scale."
He decided to combine this desire with his passion for cycling and ride from Bellingham, Washington, to San Francisco, California, to
raise funds and awareness
for the Arthritis Foundation.
"I've been bicycling a long time. I'm pretty physically fit and
bicycling
is just one of several activities that I do," he says. "And the cool thing about biking is that it's fast enough to cover some distance and yet slow enough to get visibility from a lot of people. It was natural for me, and I just thought bicycling would offer more exposure to benefit the Arthritis Foundation."
Cycling for a Cause
In April 2023, Kelly completed the ride, covering more than 1,100 miles and raising nearly $10,000 in donations.
Along the way, he met a lot of people and talked to them about the Foundation. "There were people who didn't know about the Arthritis Foundation, but many of those people I talked to had arthritis or they knew someone who had arthritis or had a close family member that had arthritis," he says.
The experience was challenging but gratifying. Weeks after completing the ride, Kelly sounds as if he wished it weren't finished.
"I miss the ride. I miss the simplicity of it. I miss the connections with people," he says. "Sure, there were difficulties of the ride — the rains and squalls while getting out of Washington for seven or eight days were torrential, and then the massive hills from mid-Oregon to California were huge challenges. But all that just dissipates when I start thinking about the magical interactions I had with people along the way."
Story of Yes
Say Yes! Share Your Story
One of the most powerful things you can do to help others living with arthritis is share your story. If you have arthritis, care for someone who does or are making an impact in the arthritis community, your experiences can help someone who may feel alone. Whether you're a patient, caregiver, donor, volunteer or researcher — you can be an inspiration by sharing your Story of Yes.
Share Your Story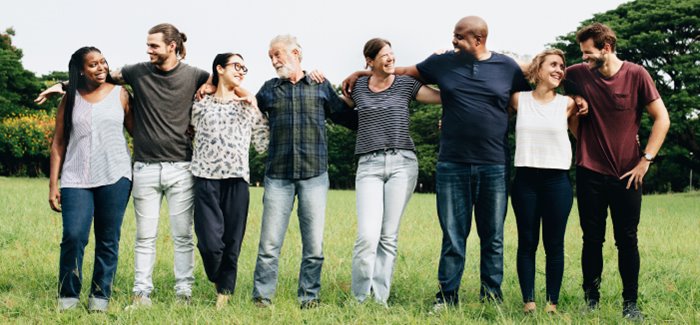 Stay in the Know. Live in the Yes.
Get involved with the arthritis community. Tell us a little about yourself and, based on your interests, you'll receive emails packed with the latest information and resources to live your best life and connect with others.