Helping the Hispanic Community Through Our Helpline
Our Helpline's own Iris Rodriguez is excited about what's to come for the Hispanic community from the Arthritis Foundation.
Iris grew up being a helper. A first generation American in her family, she would help her grandparents translating from Spanish to English. As she got older, she taught for 10 years before having kids of her own and needing to do something different. "I had gone into the health sector because I could be more present for my boys. I started selling insurance and liked it, because I was dealing with all kinds of people with different backgrounds."
When her father passed away, she found she could relate to the similar situations she was hearing from clients. From there, she found herself at St. Jude's call center as they were starting out. "With that, I was helping the Spanish-based community and building the Hispanic community."
A New Community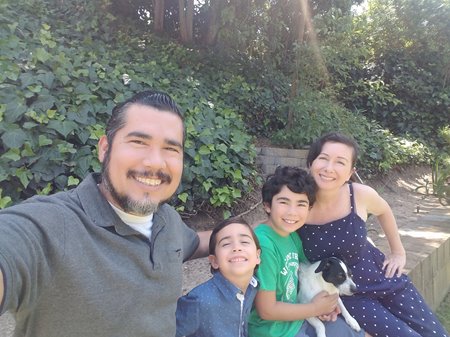 As COVID hit and things changed, she wasn't looking for a new job until a friend mentioned that the Arthritis Foundation was looking for someone for our
Helpline
(
llamar ayuda
). "I wasn't really looking, but I read the description. And what drew me was growing a new community with the Hispanic audience."
While family members have been affected by arthritis, Iris didn't come to the Arthritis Foundation with that in mind. "They were looking for a Spanish speaker who would assist with growing a new community with the Hispanic audience. That really hit home for me." She also found herself a new team who she loves. "We're a good team. I see that."
Helping on the Helpline
Iris is often gratified by being able to help the folks calling into the Helpline.
"We have a lot of people who don't have access to the internet or don't have a computer because they're elderly. So, you do your best to locate what they're looking for, whether it's information or a fitness video."
"I helped a Spanish-speaking mom about a month ago," Iris shares. "Her son spoke English, but she felt like he was going through depression because he had juvenile arthritis. And she needed help with helping him."
Iris worked with our social worker on the Helpline team to get as much information and assistance as she could. "The big thing was that he just turned 18 and couldn't find a job due to having arthritis. She just wanted him to continue school and find a means to get the support he needed."
"We offered all kinds of information," she says. "From
Connect Groups
(
conéctese
) to parent groups to possibly volunteering with
JA camps
and the
JA Family Summit
." The mother called back and said she did tell her son about those opportunities. She said she was grateful, and that she would continue talking with her son to help get him out of his gloom.
"Things like that are always nice, especially since I'm a mom," says Iris. "Talking to her and hearing the concern in her voice, I'm getting choked up thinking about it. When you're a mom and you hear what they're going through, it can be so difficult. So, for her to call back and let us know was really nice."
Breaking Down Barriers
As she nears a year working for the Arthritis Foundation's Helpline, Iris is hopeful for more connections with the Hispanic community and breaking down barriers. "I hope that we reach a larger community so that we have more volunteers, especially in our peer-to-peer volunteer groups and Connect Groups," she says. "It would be nice to see more Spanish speakers willing and available to assist on a volunteer basis, especially on a local basis across the nation."
"It's a slow process with this," she continues. "There are people who speak a little bit of English and make their best effort. But there are also people who speak a little bit of English and are too shy to make the effort. And so they feel like they can't get the proper information or help.
"They'll hold back because they don't think it's available to them. And it does take time for people to learn that this is available. We have put out some information. Once we start having more in-person events like
Jingle Bell Run
(post-pandemic), and we're more available, it's going to help."
She's also thankful for the support of the Arthritis Foundation as a whole. "The Foundation helps make people hopeful. We help people work on the things they want to change, so they can live a better life."
Story of Yes
Say Yes! Share Your Story
One of the most powerful things you can do to help others living with arthritis is share your story. If you have arthritis, care for someone who does or are making an impact in the arthritis community, your experiences can help someone who may feel alone. Whether you're a patient, caregiver, donor, volunteer or researcher — you can be an inspiration by sharing your Story of Yes.
Share Your Story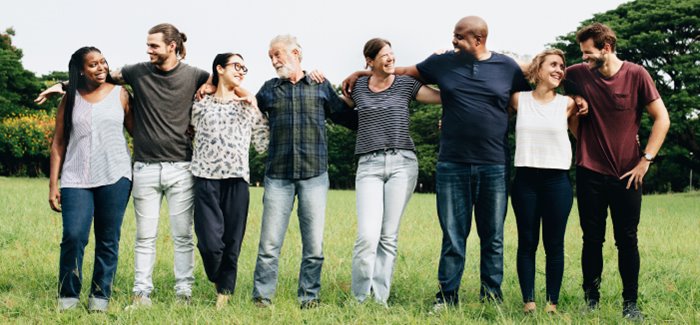 Stay in the Know. Live in the Yes.
Get involved with the arthritis community. Tell us a little about yourself and, based on your interests, you'll receive emails packed with the latest information and resources to live your best life and connect with others.