Support Group Dealing With Gout
Jim is leading a discussion to help others cope with painful gout flare-ups.
By Allison Wilcosky | June 1, 2023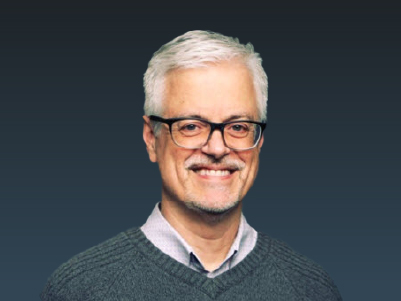 Jim's pain hit where he least expected it.
"When I was diagnosed with gout, I was in my early 20s," says Jim. "I woke up one day and thought I had broken my toe. I thought, 'How did I break my toe last night?!' So, I went to the doctor, and he said, 'You have
gout
.' I had this vision of an old sailor who had gout. What even is it?"
Gout is the most common type of inflammatory arthritis. It causes sudden and intense attacks of joint pain, often in the big toe and at night. It can also strike joints in other toes, or the ankle or knee. People with osteoarthritis in their fingers may experience their first gout attack in their finger joints.
"Several doctors explained to me that there are three main triggers for gout. There's heredity, diet-rich foods and alcohol consumption. My dad doesn't have gout as far as I know, and I don't know about anybody on my mom's side, but I had the other two bases covered well."
Jim dealt with the attacks intermittently over the next 10 years through pain medication. In his late 30s, it was a trip to the doctor that came with a warning.
Warning Signs to Make Changes
"The doctor gave me pills to knock (the flare-up) out again. But the doctor said that I should probably go on a maintenance drug called allopurinol. 'As you age, these attacks are going to come up. They're going to be more frequent, more severe. You can mitigate it with diet and cut down on the alcohol, but it doesn't tend to get better.'"
Jim heeded the doctor's advice and started the maintenance drug. But the doctor's warning became reality.
"The attacks started coming a couple times a year, and they're debilitating. I can't walk, I just can't move at all. I feel fortunate to have this kind of arthritis because it's not present all the time, although it's excruciating when it's happening."
Jim made the decision to quit drinking and watch his diet, but age has caught up with his gout.
"In the last five years, the attacks started coming back. It's just like an aging thing now. So, we ramped up the allopurinol, and that's working really well now."
Here to Help With Gout
Jim first got involved with the Arthritis Foundation in discussion groups and doing his research on gout. He was asked to moderate a panel on gout a few years ago. When there were conversations about starting a
Gout Connect Group
, Jim came to mind as its facilitator.
"I want as much information as I can get," says Jim. "I tend to like connecting with people. I volunteer. It drives my family crazy because it's the way I learn stuff that I'm interested in. It's pretty easy to find a thing to volunteer for once you define an interest. So, I do a lot of it. And the Connect Group was one where I could learn more about my condition and share my experience. It's got a lot of analogies to the recovery community, which I'm involved with because I don't drink. It just had that kind of echo, that familiar sound. I thought, 'Yeah, I'm down, I'll do that.'"
Jim hopes that people who find the
Gout Connect Group
feel less alone.
"When people are going through an attack or are having a bad week, we sometimes don't want to call for help. We just suffer as silently as we can. But we just want to get the word out there that there's other people dealing with this condition. You're not alone."
Jim knows firsthand how tough it is to deal with gout. But he wants to ensure the Connect Group is there for anyone who needs it and is ready to learn more.
"
Dealing with gout
is kind of a trade-off," Jim says. "How bad is gout messing up my life? Yeah, some of the decisions are hard. Stopping drinking is impossible for some people, and some people think it's worth it a couple times a year to eat steak or a bunch of shrimp at the risk of pain. And it's a choice. That's fine, no judgment here! But if you've had an attack, and you're done and don't want to be alone anymore, we have some stuff you can try."
Story of Yes
Say Yes! Share Your Story
One of the most powerful things you can do to help others living with arthritis is share your story. If you have arthritis, care for someone who does or are making an impact in the arthritis community, your experiences can help someone who may feel alone. Whether you're a patient, caregiver, donor, volunteer or researcher — you can be an inspiration by sharing your Story of Yes.
Share Your Story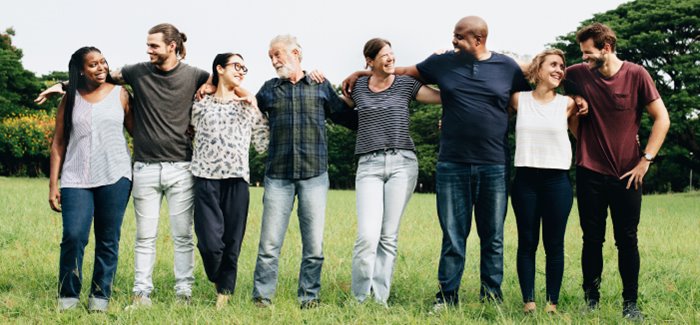 Stay in the Know. Live in the Yes.
Get involved with the arthritis community. Tell us a little about yourself and, based on your interests, you'll receive emails packed with the latest information and resources to live your best life and connect with others.