Arthritis Diagnosis Leads to a Career in Caring
As a young adult, Clare Peckenpaugh is putting her own battle with arthritis to work to help future generations.
By Anthony Williams | Aug. 9, 2023
In 2017, at 23 years old, Clare Peckenpaugh's life took an unexpected turn. That's when she was diagnosed with
rheumatoid arthritis
, after years of enduring pain and physical limitations at a young age.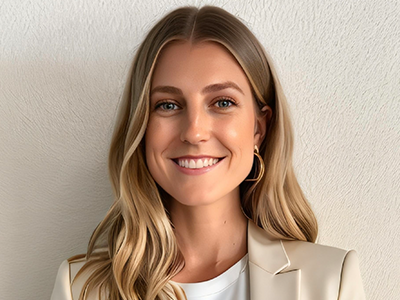 Clare remembers feeling so alone and misunderstood back then, which spiraled her into
depression
. Soon after her diagnosis, however, she found the Arthritis Foundation. Today, she is doing
pediatric rheumatology
research at a children's hospital in Salt Lake City. She's also pursuing her bachelor's degree in nursing at the University of Utah. "I'm thankful that I have found a career and specialty that is near and dear to me," Clare says.
Arthritis Foundation Opens New Doors
Getting involved with the Arthritis Foundation opened doors Clare didn't know existed. In her first
volunteer work with the Foundation
locally, she served as a counselor at Camp KODA (Kids Out to Defeat Arthritis), a nearby Arthritis Foundation-run
juvenile arthritis (JA) camp
. That led her to become JA camp director.
"I have worked closely with several adult and pediatric rheumatologists to host informational sessions like teen transition, new diagnosis and a teen support group," Clare says. "This work has been incredibly rewarding. I'm grateful to give back to my community. I intend to work in some capacity with the Arthritis Foundation from here on out."
Clare says her battle with arthritis hasn't always been easy, but it has always had its bright spots. "The Arthritis Foundation has so many wonderful programs and creates an inclusive environment. I have learned countless things over the years, such as advocating for myself with doctors, keeping a positive attitude and asking for help."
Arthritis Champions Scholarship Recipient
Recently, Clare received a $5,000
Arthritis Champions Scholarship
from the Arthritis Foundation to support her ongoing education. In addition, the essay Clare submitted — covering her involvement with the arthritis community and the impact she has helped make — earned her the Ann Palmer Award, a special designation honoring the Arthritis Foundation's former president and CEO, who served from 2013 until her retirement in 2022.
This year, a total of 20 Arthritis Champions Scholarships were awarded, each for $5,000. The scholarships are distributed annually to deserving students with arthritis or a related rheumatic condition. The 2023-24 program was generously funded by the Walter J. and Kathryn M. Winterhoff Endowed Scholarship Fund and the Dr. Smriti Bardhan College Scholarship Fund.
Story of Yes
Say Yes! Share Your Story
One of the most powerful things you can do to help others living with arthritis is share your story. If you have arthritis, care for someone who does or are making an impact in the arthritis community, your experiences can help someone who may feel alone. Whether you're a patient, caregiver, donor, volunteer or researcher — you can be an inspiration by sharing your Story of Yes.
Share Your Story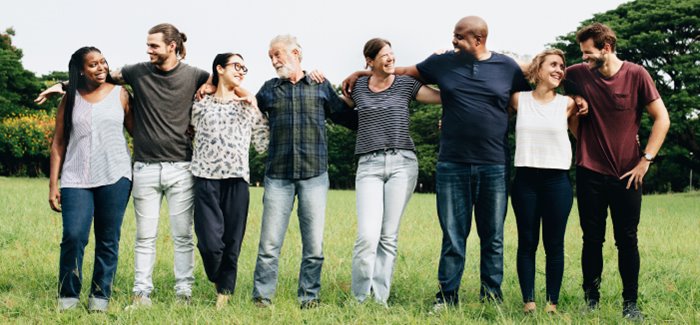 Stay in the Know. Live in the Yes.
Get involved with the arthritis community. Tell us a little about yourself and, based on your interests, you'll receive emails packed with the latest information and resources to live your best life and connect with others.