Brooke Richman: Fundraising With Style
Boutique owner supports the Arthritis Foundation through her ongoing DIY fundraiser.
By Marlena Reed | Feb. 23, 2023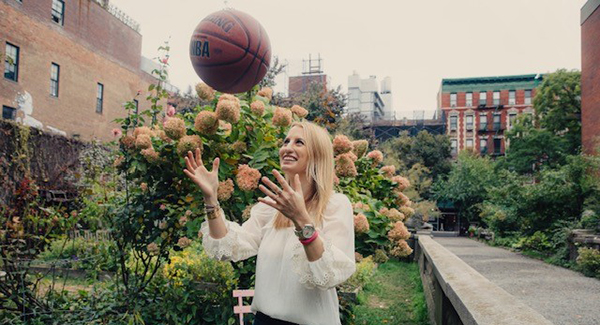 Brooke Richman, an arthritis warrior and entrepreneur, isn't one to let her
psoriatic arthritis
diagnosis get her down. Brooke decided to support fellow arthritis patients and the Arthritis Foundation by creating an ongoing
DIY fundraiser
. As the owner of coop & spree, a brick-and-mortar and online boutique in Manhattan, Brooke understands the impact percentage of sales donations can have for nonprofits. She also understands the power of a discount to drive sales. She applies both concepts in "
coop for a cure
," her DIY fundraiser.
The concept is simple. Each month,
coop & spree
donates a percentage of the sales of a designated collection of wellness products to the Arthritis Foundation and other nonprofit organizations. On top of that, in February, the boutique offered a two-week "10 and 20" promotion in which all items were discounted 10%, and 20% of proceeds were donated toward the "coop for a cure" fundraiser.
In addition to health and wellness products, coop & spree is known for its women's apparel, accessories and jewelry, an extensive assortment of children's apparel and accessories, paper goods, novelty items and more.
"Supporting the Foundation in this way is easy and it aligns with the coop & spree brand's commitment to providing our customers with the best selection of products from the best wellness and health brands to ensure they are feeling your best physically, mentality and emotionally," says Brooke.
In 2022, the retailer donated almost $13,000 to
our cause
.
"I decided to raise money to support the Arthritis Foundation not only because I'm personally impacted by
psoriatic arthritis
, but also because I'm committed to the Foundation's goals of finding a cure for America's #1 cause of disability," she says. "It makes me proud that our donations will go directly to life-saving science research, advocacy and community connection."
Stay in the Know. Live in the Yes.
Get involved with the arthritis community. Tell us a little about yourself and, based on your interests, you'll receive emails packed with the latest information and resources to live your best life and connect with others.