Braylin's JA Journey: Her Strength and Resilience Shine Bright
This young girl has a passion for figure skating while also managing her condition.
By Anthony Williams | July 25, 2023
Living with a chronic illness can be challenging, especially for a young child. Braylin Buchanan's story is one of determination, resilience and finding her passion, despite the obstacles she has faced.
Diagnosed with
juvenile arthritis (JA)
when she was just 4 years old, Braylin — who lives in Tacoma, Washington, and turns 10 this summer — has had her ups and downs. But with the right medical support, resources from the Arthritis Foundation and her inner strength, she has become a true champion.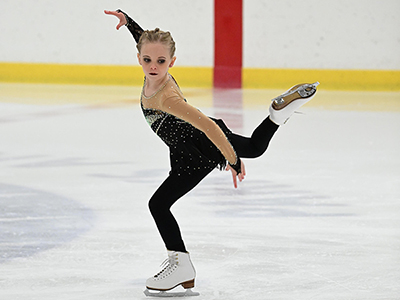 From the beginning, Braylin's journey with JA posed several challenges. Multiple attempts at different medication combinations failed to provide the relief she desperately needed. Growing up in a military family, she has been treated by pediatric rheumatologists at Walter Reed Medical Center and Madigan Army Medical Center. Her doctors persevered and eventually found the right combination of meds, which has made a big difference in Braylin's life.
As she was being treated, Braylin and her family discovered the Arthritis Foundation, which has provided
support, knowledge and a sense of community
. In particular, she found a safe and inclusive space to connect with other children facing similar challenges through our virtual
JA camp
, helping her realize that she's not alone in her struggles.
She Has Flourished in Figure Skating
Nearly two years ago, Braylin got interested in figure skating. Initially, her parents were concerned about how she would fare with the increased physical activity. To their delight, she not only embraced the sport, but has also flourished in it, helping strengthen her body in ways they hadn't anticipated. Figure skating is a testament to Braylin's tenacity to pursue her passion while managing her condition.
Her mom, Elin, credits Braylin's figure skating coach, Brooke, for adding so much to her daughter's success. "Her coach didn't shy away from working with Bray. She accepted my daughter's body and limitations for what they were. She knows when Bray needs an easy day … or needs to take a step back to rest her joints. Bray wouldn't be a competitive athlete without her."
Braylin says even though she may not appear to be sick or in pain, she still has rough days. "It's important to find out what works for everyone's own body and taking days to rest," she says. She uses a variety of
self-care practices
to aid her on difficult days, including long salt baths, stretching and flexibility exercises, icing and heating joints, even natural remedies. They sought guidance from a nutritionist to identify foods and nutrients to support Braylin's overall well-being.
"We hope Braylin's journey serves as an inspiration to others facing similar challenges," her mother says. "Her commitment to her passion of figure skating demonstrates that it's possible to overcome obstacles and thrive. We want to encourage others to listen to their bodies and find activities and practices that promote their own well-being."
Quest for a Cure: The 75 Miles Your Way Challenge
To demonstrate her support of Braylin, Elin accepted our quest of completing the Arthritis Foundation's 60-Mile Challenge Facebook event in April, not only for Braylin, but also for everyone facing the daily challenges of living with arthritis. She invites others to join her in the upcoming challenge this summer.
"Whether through walking, jogging, cycling or any other form of physical activity, we can make a lasting impact and bring awareness to the importance of supporting those with arthritis," Elin says.
She also offers this advice: "Be personal and share your 'why.' That helps people connect with your
fundraiser
and understand why their donation is so important. Second, carve out a portion of your day to walk your two miles or whatever's your goal. Schedule it like a meeting.
"On days I didn't want to walk, I reminded myself that my daughter doesn't want to take her meds or be in pain, but she does. And if she can do it, I can, too!"
Join us to commemorate the Arthritis Foundation's
75th anniversary
by doing the
75 Miles Challenge
to help continue our fight to conquer arthritis for all ages.
Story of Yes
Say Yes! Share Your Story
One of the most powerful things you can do to help others living with arthritis is share your story. If you have arthritis, care for someone who does or are making an impact in the arthritis community, your experiences can help someone who may feel alone. Whether you're a patient, caregiver, donor, volunteer or researcher — you can be an inspiration by sharing your Story of Yes.
Share Your Story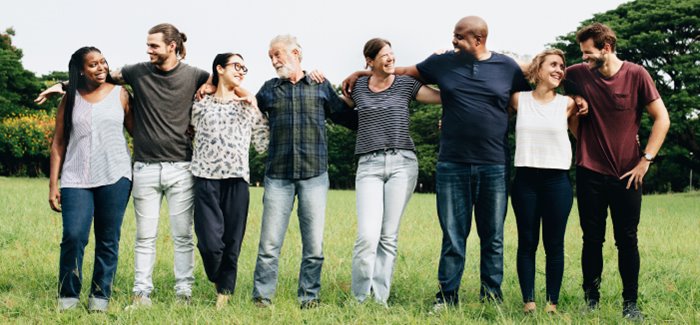 Stay in the Know. Live in the Yes.
Get involved with the arthritis community. Tell us a little about yourself and, based on your interests, you'll receive emails packed with the latest information and resources to live your best life and connect with others.